The Safari browser is one of the most popular internet browsers in the world. It is the default web browser for all Apple devices. However, it does not come already installed on Windows machines. This means you will need to download it and install it yourself. If you are wondering how to install a safari browser for windows, this article will guide you through each step.
What is Safari?
Safari is an internet browser developed by Apple. Safari has a number of significant advantages compared to the internet browsers which are installed on Windows machines.
What are the benefits of Safari?
Many users like the clean and minimalist design of Safari, which contains no unnecessary buttons and easy to access menus. This makes it a very user-friendly internet browser, especially for those with basic IT capabilities.
Safari contains a number of well-respected safety and privacy features and tools. As part of Safari's standard Privacy Browsing mode, web trackers, pop-ups and JavaScripts are blocked.
What are the negatives of Safari?
Critics have noted some limitations and disadvantages to Safari internet browser. While the clean and modern design will work for some, Safari offers limited customisation, meaning you are stuck with the default look of Safari. Other internet browsers including Chrome and Firefox allow customers to customize their browsers.
Some critics have commented that Safari lacks vital security protections. For example, Safari does not notify users when they access unencrypted sites and web pages, which may cause security issues.
Safari also offers limited extensions of add-ons. Other browsers have an almost endless supply of add-ons, meaning if you rely on extensions or add-ons you may be disappointed with Safari.
How do I install Safari on Windows?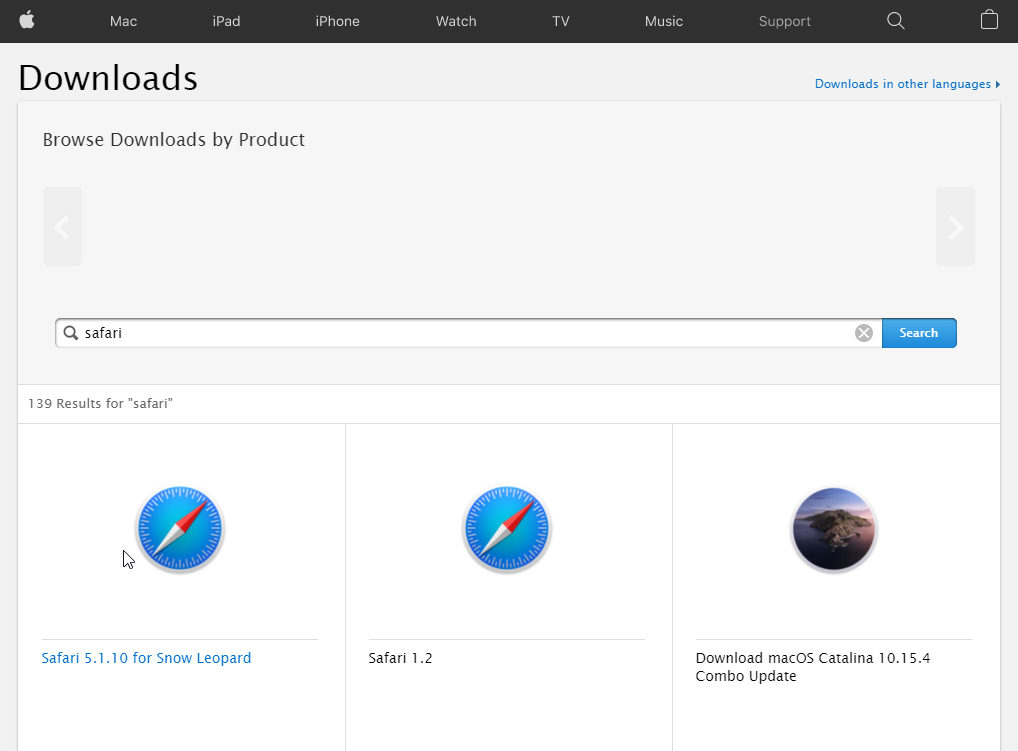 Before installing Safari on Windows, you will first need to download Safari onto your computer or laptop. To download Safari on Windows, you should use the following steps:
Visit the Safari download website
Choose the location to download Safari onto your hard drive. For example this could be your desktop.
Click Save.
Once you have completed the three steps above, you are now in a position to install Safari on windows.
To install Safari on windows, you will need to follow these steps:
Open the file you previously downloaded, by following the three steps previously mentioned. Windows will ask you if you 'Do you want to run this file?'. Press the 'Run' button.
The next box will be titled 'Welcome to the Safari Installer'. Press 'Next'.
You will then be asked to accept the terms of the license agreement and click next.
The next box will give you options for using Safari. Choose the options you need and click next.
Click on the install button, and wait for Safari to install.
Having followed the above steps, Safari will now be installed on your Windows machine.
As you can see from the above Safari can be installed on Windows by following some easy steps.
What version of Safari is available on Windows?
It is worth noting that Safari updates are no longer offered for Windows. This means that Safari on Windows is outdated compared to other internet browsers. The last version of Safari for Windows is Safari version 5.1.7, which was released on May 9, 2012. This means that the latest version of Safari on Windows is already more than 10 years old.
Unfortunately there is no way to download the latest version of Safari for Windows. It is reported that Apple has stopped making new versions of Safari for Windows because it has so few users. A lack of updates can leave users of Safari on Windows open to security issues.
Is it worth downloading Safari on Windows?
If you want a clean and easy to use internet browser then Safari can still be a good option. As you can see from the above, it is easy to install Safari on Windows.
However, Safari is designed and maintained to work on Mac and Apple systems and may not work as well on Windows. Furthermore, as Apple is no longer updating Safari on Windows, it has become outdated for Windows users. You will need to weigh this up with the out-dated features available on Safari on Windows.