When it comes to creating and selling online courses, Teachable has long been a household name. With its user-friendly interface and robust features, it's no wonder that many course creators have flocked to this platform. However, as the digital landscape evolves, the need for Teachable alternatives has become increasingly apparent. In this comprehensive guide, we'll dive deep into the world of online course platforms, examining Teachable's features and limitations, what sets it apart, and why you might be searching for an alternative. We'll also explore ten popular Teachable alternatives, each with its own unique strengths. Finally, we'll discuss the crucial factors to consider when choosing the perfect Teachable alternative.
Teachable: Features and Limitations

Features that Make Teachable Shine
Teachable has garnered a significant following thanks to its impressive array of features:
User-Friendly Interface: Teachable boasts an intuitive platform that requires minimal technical know-how, making it accessible to a wide range of course creators. The user interface is designed with simplicity in mind, ensuring that even those with limited technical skills can navigate and utilize its tools effectively.
Customization: Course creators can personalize their course websites to reflect their brand, ensuring a cohesive and professional online presence. You can choose from a variety of templates, fonts, and color schemes, allowing you to create a unique and visually appealing learning environment.
Monetization Options: Teachable offers various monetization tools, including one-time purchases, subscriptions, and bundled courses, giving creators flexibility in pricing models. This means you can tailor your pricing strategy to suit your target audience and revenue goals.
Marketing Support: It provides built-in marketing tools, such as email marketing, affiliate marketing, and sales pages, simplifying the process of promoting and selling courses. With these tools at your disposal, you can effectively reach and engage your audience, ultimately driving sales and success.
Limitations to Consider
While Teachable excels in many areas, it's essential to acknowledge its limitations:
Transaction Fees: Teachable imposes transaction fees on its lower-tier plans, which can eat into your profits, especially for high-volume sales. These fees can add up over time, impacting your overall revenue, so it's crucial to factor them into your financial calculations.
Limited Customization: While customization is a strength, there are limits to how much you can tailor your course website's design and functionality. While you can personalize your site to a significant extent, you may encounter constraints when implementing highly specific design elements or features.
Pricing Control: Teachable's pricing structure may not suit everyone, as it has less flexibility compared to self-hosted solutions. This means you'll need to adhere to Teachable's pricing tiers, which may not align perfectly with your business model or profit margins.
Content Control: You may have less control over your course content compared to self-hosted solutions like WordPress-based platforms. Teachable's content management system is user-friendly but may not offer the same level of customization and control that you would have with a self-hosted LMS.
What Sets Teachable Apart?
Teachable has carved a niche in the online course platform market by offering a blend of user-friendliness and robust features. Its focus on providing a hassle-free experience for both instructors and learners has made it a go-to choice for many. However, the landscape of online education is vast and diverse, prompting some to explore Teachable alternatives that may better align with their specific needs.
Why Look For A Teachable Alternative?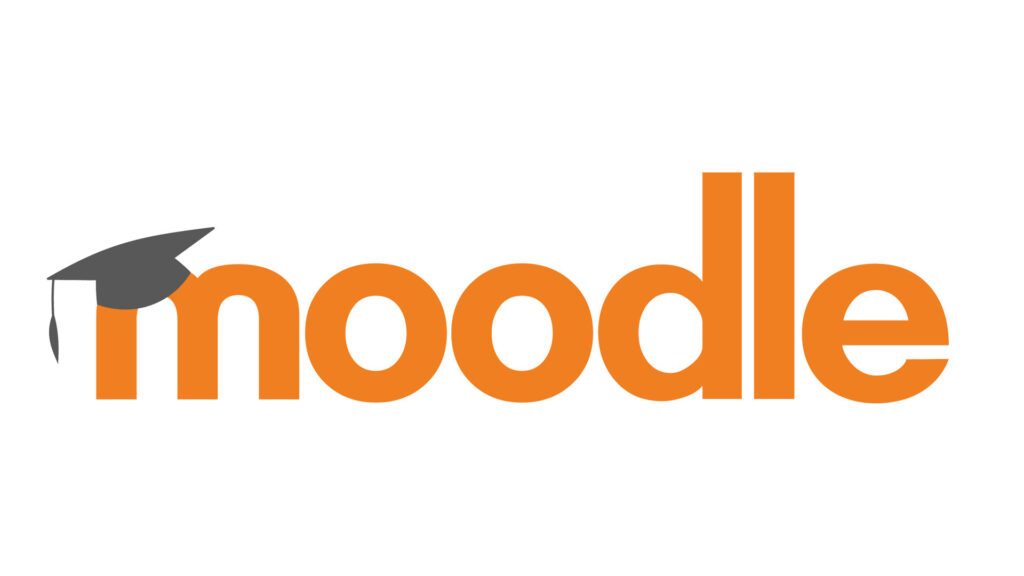 Exploring Teachable alternatives is a decision that many course creators contemplate. Several compelling reasons might lead you to seek an alternative platform:
1. Diverse Pricing Models
Teachable's pricing structure, while accommodating for many, may not align with your specific pricing strategy. Teachable alternative platforms often offer a more diverse range of pricing models, allowing you to choose one that best suits your financial goals and the needs of your audience.
2. Advanced Customization Needs
If you have advanced design or functionality requirements for your course website, you might find Teachable's customization options limiting. Alternative platforms can provide more extensive customization capabilities, ensuring your site matches your unique vision.
3. Reduced Transaction Fees
Teachable imposes transaction fees on lower-tier plans, which can affect your bottom line, especially if you have a high volume of sales. Exploring Teachable alternatives can help you find platforms with lower or no transaction fees, maximizing your profits.
4. Specific Content Control
Depending on the type of content you create, you may require more precise control over your course materials. Teachable alternative platforms may offer content management features that align better with your content delivery needs.
Commonly Used Teachable Alternatives

If you find yourself considering Teachable alternatives, here are ten noteworthy options to explore:
1. Thinkific
Thinkific offers a user-friendly interface, customizable course websites, and various monetization options. Its marketing tools and integrations make it a compelling Teachable alternative. With Thinkific, you'll find a similar ease of use as Teachable, making it an excellent choice for those who prioritize a straightforward course creation process.
2. Udemy
Udemy, one of the largest online course marketplaces, allows instructors to reach a vast audience. However, it comes with limited pricing and course access control. While Udemy provides exposure to a massive user base, keep in mind that you'll have less control over pricing and course access compared to some other platforms.
3. Kajabi
Kajabi is an all-in-one platform that includes website hosting, email marketing, sales funnels, and more. It's a comprehensive solution for online entrepreneurs. With Kajabi, you get not only a course creation platform but also a suite of marketing and business tools under one roof.
4. Podia
Podia is known for its simplicity and offers online course creation, digital downloads, webinars, and memberships. It provides marketing and sales tools to support your online business. If you prefer a streamlined experience and want to sell not just courses but also digital products and memberships, Podia is worth considering.
5. LearnDash
LearnDash is a WordPress plugin that turns your website into a learning management system (LMS). It provides more control over design and functionality. With LearnDash, you have the power to create a highly customized online learning environment using WordPress, giving you full control over your site's appearance and features.
6. Moodle
Moodle is a free, open-source platform used by educational institutions. It offers extensive customization but may require more technical expertise to set up. If you're part of an educational institution or have advanced technical skills, Moodle provides a flexible and highly customizable solution.
7. Academy of Mine
Academy of Mine caters to professional educators and organizations, offering a customizable learning management system with e-commerce and marketing tools. This platform is tailored for those who want to create a comprehensive online learning experience with advanced features and customizations.
8. Ruzuku
Ruzuku is user-friendly and designed for course creators seeking simplicity. It's an excellent choice for those who want to avoid technical complexities. Ruzuku focuses on providing a straightforward course creation process, making it ideal for those who prioritize ease of use.
9. LinkedIn Learning
LinkedIn Learning provides a library of professional courses and allows organizations to create and deliver their training content. If your target audience includes professionals and businesses, LinkedIn Learning's extensive course library and professional network integration can be advantageous.
10. Skillsoft
Skillsoft offers a range of eLearning solutions for corporate training, including courses, assessments, and certifications. If you're in the corporate training space, Skillsoft's comprehensive offerings can meet the specific needs of businesses and organizations.
Factors To Consider While Choosing The Perfect Teachable Alternative

When selecting the ideal Teachable alternative, several factors come into play:
1. Course Content and Format
Consider the nature of your courses. Do you need to offer multimedia content, quizzes, or certifications? Ensure the platform can accommodate your specific content and format requirements. Some platforms may excel in supporting multimedia content, while others may focus on text-based courses.
2. Pricing Structure
Evaluate the pricing plans and transaction fees associated with each platform. Ensure that the chosen alternative aligns with your budget and revenue expectations. Keep in mind that different platforms may offer tiered pricing, and you'll want to choose one that matches your long-term financial goals.
3. Customization Options
If branding is essential to you, check the level of customization each platform offers. Ensure you can create a course website that reflects your unique identity. Some platforms may provide extensive customization options, allowing you to design your site down to the smallest detail, while others may have more limited customization capabilities.
4. Marketing and Sales Tools
Examine the marketing features provided by each Teachable alternative. Consider tools for email marketing, sales funnels, and affiliate marketing to promote your courses effectively. The availability of marketing features can significantly impact your ability to attract and retain students, so choose a platform that offers the right marketing tools for your needs.
5. Support and Community
Look for platforms that offer reliable customer support and a vibrant community. Access to help when you encounter issues or have questions is invaluable. Additionally, a supportive community can provide valuable insights, tips, and networking opportunities. The level of support and community engagement can vary among platforms, so prioritize this factor based on your needs.
Conclusion
In the realm of online course platforms, Teachable stands as a formidable contender thanks to its user-friendly interface and robust features. However, the dynamic nature of the digital world necessitates exploring Teachable alternatives that might better suit your specific needs. With options like Thinkific, Udemy, Kajabi, and more, you have a diverse range of choices to consider. Remember to assess factors like course content, pricing, customization, marketing tools, and support when selecting the perfect Teachable alternative for your online course venture. By making an informed choice, you can create an online learning experience that resonates with your audience and helps you achieve your educational goals.