Garmin Express is designed to be used as a one-stop store for various purposes, including but not limited to upgrading maps and software, managing favorites, registering devices, and many others.
Garmin Express can only be used on personal computers running either Windows or Mac operating systems; it's not compatible with mobile devices or tablets.
You must first download and install this incredible piece of software before you can use it. If you are using a Windows-based computer, feel free to follow these recommended steps to download and install Garmin Express.
Where to Download and Install Garmin Express
To install Garmin Express on your computer, all you need to do is launch your internet browser and follow the instructions that are provided below:
To download Garmin Express open a tab on your browser and search for garmin.com/express
To download for Windows, select the "Download for Windows" button.
Launch Garmin Express.exe to begin the setup process.
To indicate your agreement with the terms and conditions, check the box.
Advanced users or PC owners can alter the installation location.
A button to install the software will appear. Simply clicking on it will get you started with the installation.
After the installation is complete to run the program, open the installed application on your computer.
After you have downloaded and installed the Garmin Express system on your personal computer, it will assist in setting up your device. Connect the device directly to the computer and follow the screen instructions to finish the initial setup.
Garmin Express will store its data so that you are always aware of when updates are available. You will experience this regardless of whether or not you have Express open or if your device is connected to the computer.
What Makes Garmin Express Different?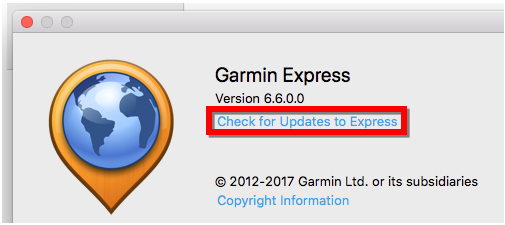 A desktop application, Garmin Express allows you to control and keep your Garmin devices up to date. Garmin Express is a computer program that, once downloaded and installed, will guide you through the process of setting up your Garmin device.
It's easy to set up the first time; just connect your device to your computer and follow the on-screen instructions. Even if you don't have Garmin Express open or your device isn't plugged into the computer, Garmin Express will remember the last time you checked for updates.
Does Garmin Express Installation Require Payment?
Garmin Express is a service available to anyone who owns a personal computer and does not cost anything. You may be required to pay a subscription fee to ensure that all your Garmin devices are continually operating with the most recent software version. However, this fee will vary based on the type of Garmin product you already own.
What Other Uses Does Garmin Express Have?
With the assistance of Garmin Express, you will be able to exercise control over your Garmin device. As one of its many functions, it acts as a central hub for registering Garmin products, updating firmware and maps, synchronizing fitness data between different Garmin devices, and even more.
Do You Need Garmin Devices to Install Garmin Express?
Not only will you need a Garmin device to track and record your workouts accurately, but you will also need one for any other physical activity. The remaining pieces of information will need to be manually keyed in on the computer by hand. You probably won't benefit much from using it, but you certainly have the option to do so. However, the advantages won't be all that significant.
Is There a Better Alternative to Garmin Express?
No. Garmin Express is your only option if you want to guarantee that the software on your Garmin device is always running the most recent version. The only way to do that is to use Garmin Express, which can perform automatic software updates. It's free to use and offers helpful enhancements such as up-to-date mapping and software applications.
Conclusion
Garmin does not utilize any outside vendors. The company manages all aspects of a product, including its design, development, manufacturing, marketing, and servicing. Therefore, you can rest assured that the Garmin Express software you installed and downloaded on your personal computer is secure and will provide you with updates and services that are well worth the investment.