Microsoft Works generates documents in the word processor format known as WPS files. While this format is quite old, there are still some ways to convert these types of files.
Microsoft stopped supporting the Works document file format back during 2006 since it was superseded by the company's DOC format, which is still in use today. Both formats allow rich text, graphs, and illustrations. However, the DOC format offers support for more extensive formatting capabilities than the WPS type does. The WPS format does not provide these features.
WPS Files Software To Use
Because Microsoft Works was undoubtedly used to produce the majority of the WPS files you come across, you should have no trouble opening them using that software. On the other hand, considering that it's no longer being produced, it may be challenging to get your hands on a program copy.
Microsoft Works 4 File Converter
Suppose you have the most Microsoft Works v9 version and are trying to access a WPS file that was generated with Microsoft Works v 4 or v 4.5. In that case, you will first need to install the Microsoft Works 4 File Converter free version. Fortunately, this is a free app. This will allow you to open the file.
Microsoft Works 6-9 File Converter
When looking for the file in Word 2003 or later, go for the "Works" file variety from the drop-down menu. Luckily, you may use any of the most recent versions of Microsoft Word to open WPS files as well.
Opening the WPS file will depend on the MS Office version that you are using as well as the Works version that was used to create the WPS file that you aspire to open. Before you can access the WPS file, you must first need to download the free Microsoft Works 6-9 File Converter tool.
AbiWord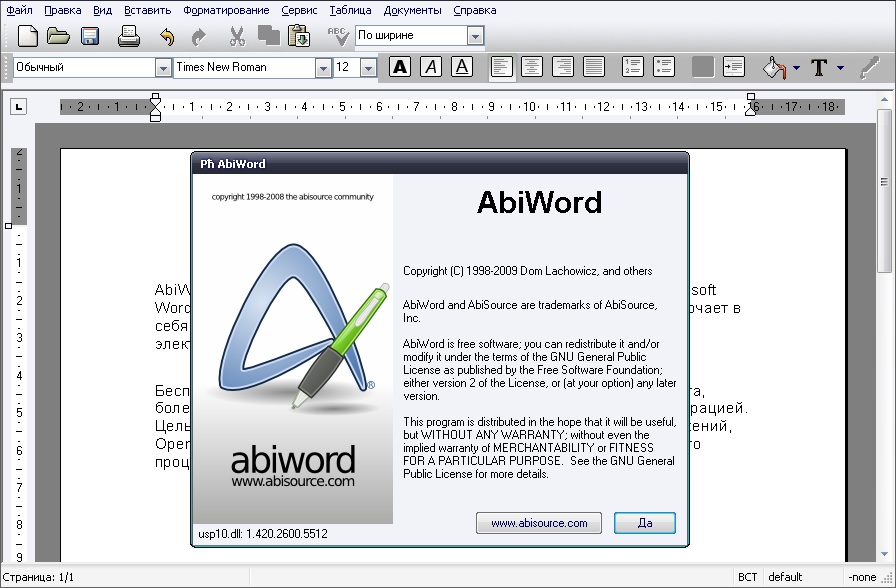 The open-source word processor AbiWord can also read WPS files, specifically those produced by specific Works versions. This is a free app that is accessible to users.
How To Use and Convert WPS File
Converting a WPS file may be done in two methods. Either use a specific file generator to convert the WPS to another document format or open it in at least one of the compatible applications that are mentioned above and then save it in another format. Either of these options are free and can be used without any hidden steps needed.
If you need to open a file in a different format but do not aspire to use an application that supports it (such as DOC, HTML, DOCX, or PDF), you may use one of the converters we suggested to help you access the WPS file.
All you have to do to use one of the converters mentioned above is upload your specific file to the website then choose the particular format you plan on converting it to. The modified file may then be downloaded and used after conversion. It's easy and does not need any other steps.
Errors Occurred
Some file extensions, such as WPD, PWS, and VPS, are often confused with WPS because of their similarities. A large number of file extensions are all spelled the same.
Since of this, it's pretty simple to confuse file formats because, at first look, files with identical extensions might seem to be associated with one another in terms of their layout and formatting.
The majority of the time, this is not accurate. When software attempts to open a file in a format that it cannot read, it generates errors and problems in the system, making your conversion unsuccessful.
Final Words
These days, there seems to be an endless variety of file formats that one must be able to identify, read, and manipulate that can be used to convert WPS and other files. The good news is that you may choose from a wide variety of valuable programs that are primarily free.
Keep in mind that most, if not all, online file converters will ask you to submit the file before converting it, and they are stored in their cloud. If the file includes sensitive information, you should not send it even if the recipient does not plan to use its contents.