Picasa is still available for use on desktop computers. While the freeware's interface may seem dated in 2022, given that you're using a program developed nearly a decade ago, you should still be able to use it to organize your photo collection efficiently.
It's widely considered to be both the easiest and the most powerful among the many photo management applications available for Microsoft Windows. It's an excellent tool for organizing your photos and making videos. It's also one of the rare applications that can run smoothly on any PC, old or new, without any additional software or regular upgrades. In this article, we'll discuss Google Picasa and whether you can still download and use it in 2022.
Does Google Still Support Picasa?
In May of 2016, Google decided to stop supporting Picasa. They mentioned giving top priority to Google Photos, which they defined as "a new smarter photo app that works across mobile and the web." This was one of the services they mentioned prioritizing.
Is it Safe to Use and Download Picasa in 2022?
Since Google has discontinued providing the.exe file, the biggest challenge is finding a reliable offline installer for Picasa 3. Before beginning the installation process, it's highly recommended that you scan the installer with your antivirus software for any malware, adware, or potentially unwanted programs.
Why Use Picasa in 2022?
You can download Picasa if you haven't already because it's free. If you're running Windows 10, you can get Picasa. The program functions without hiccups and is accessible on various hardware. Picasa makes it simple to transfer photos from your camera to your personal computer.
After configuring Picasa, you can bypass the setup and go straight to the app to import photos. Next, you'll want to transfer the images before proceeding with any necessary editing or adjusting.
What Other Features Does Picasa Have?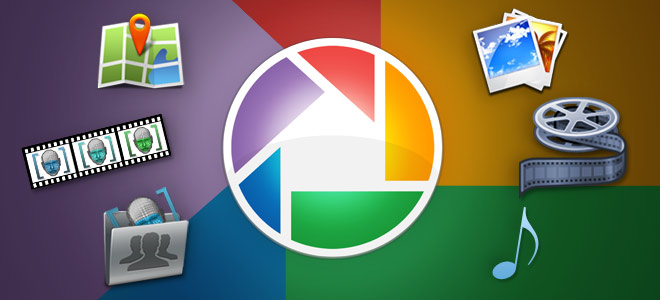 Picasa has several helpful features, including the ability to delete duplicate images from your personal computer. This feature will benefit users with a significant number of photos stored on their respective devices. Picasa can handle this process for you, so you don't have to sort through thousands of photographs and eliminate duplicates manually.
How to Download Picasa 3 for Windows 10 and Above
Even if the program itself is outdated, but you still want to use it for easy arrangement of photos on your computer, do not worry because below are the steps on how to download Picasa for your Windows computer:
First, download Picasa 3 on your computer. A quick search on your browser can find results after downloading and running the program.
If you would like to make Picasa your default image viewer, then, by all means, you can select it as your default image viewer.
Once the application has opened, click on any picture to edit it.
Cropping, adjusting levels of darkness and light, adding borders and text, erasing blemishes, and touching up photos are all possible.
After finishing your edits, you can now choose to save your edited image or create a photo collage or a slideshow with them.
Can You Still Recover the Photos Saved on the Picasa Web Album?
By signing into a Google Photos account, it's possible to view, edit, and share the photos and videos stored in Picasa Web Albums relatively hassle-free. It will already have all of your videos and photographs stored on it.
Is There a Better Alternative to Picasa?
The software giant Google recommends the Google Photos app as the best option. Why Microsoft Pictures isn't used instead is a question that begs an answer. Google Photos is a powerful, free web-based tool for editing and organizing digital images. It's the offspring of the original photo service that Google offered its users.
It allows you to make collages, edit photos, and print the results of those actions. It has a user-friendly interface and many features that you can use to edit images at an expert level. Because of this, Google strongly recommends that all users transition from Picasa to Google Photos, the most recent and cutting-edge version of the company's photo management software. Google Photos boasts an updated user interface and can be accessed from a desktop computer, the web, or a mobile device.