Welcome to our comprehensive guide on Turo alternatives, where we delve into the world of car-sharing platforms beyond Turo. Car-sharing has revolutionized the way people access vehicles, offering flexibility, convenience, and cost-effectiveness. As a pioneer in the industry, Turo has gained popularity, but there are other excellent options worth exploring. In this article, we'll introduce you to Turo's car-sharing model and then dive into various Turo alternatives that might just be the perfect fit for your car rental needs.
Turo Car Sharing: The Groundbreaking Peer-to-Peer Model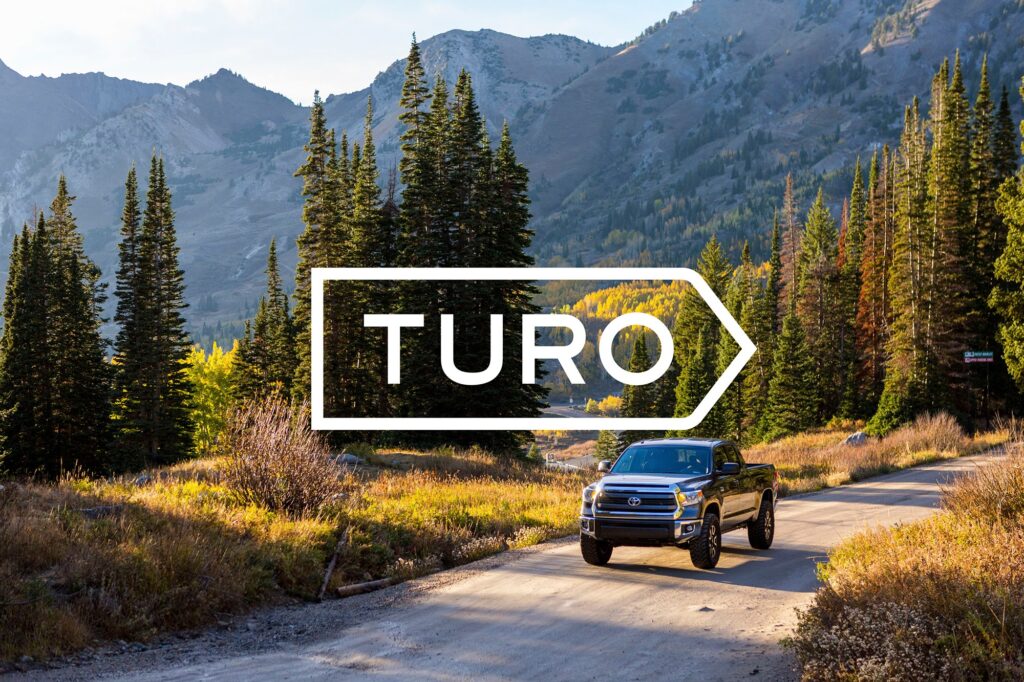 Turo, formerly known as RelayRides, is an innovative car-sharing platform that has reshaped the way people rent and use vehicles. The idea behind Turo is simple yet groundbreaking – it enables car owners to rent out their personal vehicles to other users, creating a unique peer-to-peer car rental experience. This approach provides several advantages, such as a wide selection of vehicle choices, competitive pricing, and the chance to experience driving different makes and models.
The Advantages of Turo Car Sharing
1. Diverse Vehicle Selection
Turo boasts an extensive array of vehicles, from practical economy cars to luxurious sports cars, making it an appealing choice for all types of drivers. Whether you're planning a short weekend getaway, a business trip, or simply need a reliable set of wheels for daily commuting, Turo's diverse fleet caters to your needs.
2. Affordable Prices
With a range of pricing options and the ability to negotiate rates directly with car owners, Turo often offers more budget-friendly alternatives compared to traditional car rental agencies. By connecting directly with vehicle owners, you can potentially find better deals and more competitive prices.
3. Personalized Experience
Interacting directly with car owners allows for a more personalized rental experience, often leading to extra perks and insider tips for exploring the local area. Unlike large car rental companies, Turo offers a human touch, allowing renters to build a rapport with the owners and gain insights into the best places to visit.
4. Convenience
Turo's user-friendly app and website make it easy to search for available cars, book rentals, and manage reservations, all from the comfort of your device. The seamless interface and intuitive features streamline the entire rental process, saving you time and effort.
5. Car Owner Benefits
For those who list their vehicles on Turo, it can be a lucrative way to earn extra income by leveraging an underutilized asset. Car owners have the opportunity to share their vehicles and make money when they are not using them, transforming their cars into revenue-generating assets.
Why Is There A Need For Turo Alternatives?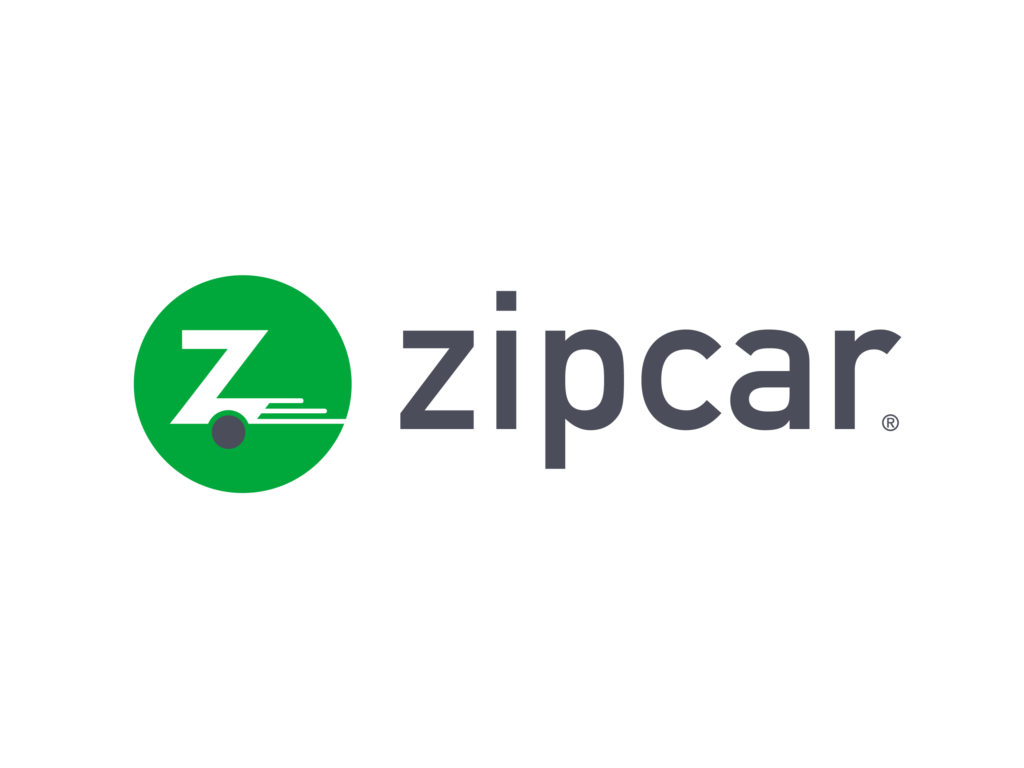 Turo is undoubtedly a fantastic option for car-sharing, but just like with any service, there are various reasons why you might consider exploring Turo alternatives. These reasons include:
1. Availability
In certain areas, Turo might not have a significant presence, limiting your choices for rental options. While Turo operates in numerous locations, including major cities and popular tourist destinations, there might be regions where its services are not readily available.
2. Insurance Requirements
Some users might be hesitant to rent their cars out on Turo due to insurance concerns or personal preferences. Despite Turo's insurance coverage for both owners and renters, some individuals might feel more comfortable with traditional car rental companies that handle insurance matters in-house.
3. Rental Policies
Turo's policies and fees might not align with everyone's needs or budget, making alternative platforms more attractive. Different car-sharing services have varying rental terms, cancellation policies, and fees, allowing users to choose the platform that best suits their preferences.
4. Variety and Features
Depending on your specific requirements, you may find that other car-sharing platforms offer unique features or a more diverse selection of vehicles. While Turo offers an extensive range of cars, some Turo alternatives might cater to specific niches or provide specialized vehicle options.
5. Geographic Restrictions
Turo might not be available in certain regions, which can be a significant limitation for travelers and locals alike. If you're planning to visit or reside in an area where Turo's coverage is limited, exploring alternative platforms becomes essential.
Top Turo Alternatives That Are Sure To Benefit You

If you're on the lookout for fantastic Turo alternatives, we've curated a list of top-notch car-sharing platforms that offer similar convenience and perks. Let's explore each one:
1. Getaround: Your Local Car-Sharing Solution
Getaround operates on a peer-to-peer model, much like Turo, but with a particular focus on local communities. This platform is perfect for short-term rentals, offering a variety of vehicles for every occasion. Whether you need a small car for running errands or a spacious SUV for a weekend getaway, Getaround has got you covered. With its seamless app and responsive customer support, Getaround provides an excellent Turo alternative for those seeking local car-sharing options.
Advantages of Getaround:
Localized Experience: Getaround emphasizes neighborhood car-sharing, ensuring easy access to vehicles within your community. This means you can find a nearby car for spontaneous trips or quick commutes, saving you time and effort.
Flexible Rental Periods: Rent cars by the hour, day, or even for a few days, providing unmatched flexibility. Whether you need a car for a few hours to attend meetings or for a weekend getaway, Getaround caters to various rental durations.
Insurance Coverage: Getaround offers comprehensive insurance coverage for both car owners and renters, ensuring peace of mind. When you rent a car through Getaround, you can drive confidently, knowing that you're protected against unexpected incidents.
Easy Reservation Process: With its user-friendly platform, reserving a car on Getaround is a breeze. Simply browse the available vehicles, choose the one that suits your needs, and book it with just a few taps on your smartphone.
Affordable Pricing: Getaround's pricing structure is transparent, making it easy to understand the costs involved. Additionally, the ability to rent cars for shorter durations can lead to cost savings for users who only need a vehicle for brief periods.
2. Zipcar: Car-Sharing Made Easy
Zipcar is a renowned car-sharing service that owns its fleet of vehicles, making it distinct from Turo's peer-to-peer model. With Zipcar, you can reserve a car for a few hours or an entire day, all through their intuitive mobile app. This platform is perfect for those who prefer a straightforward rental process without negotiating with individual car owners.
Advantages of Zipcar:
Simple Booking Process: Zipcar's app allows for quick reservations and unlocks the rental car with a tap of your smartphone. The seamless booking process ensures that you can access a vehicle when you need it without any hassle.
No Ownership Hassle: As a renter, you won't have to worry about maintenance, insurance, or any ownership responsibilities. Zipcar handles all the vehicle maintenance, so you can focus on enjoying the ride.
Wide Availability: Zipcar operates in numerous cities and campuses worldwide, ensuring you can find a vehicle wherever you go. This expansive network makes it a reliable choice for travelers and locals alike.
Various Vehicle Options: Zipcar offers a diverse range of vehicles, from compact cars for city exploration to larger vehicles suitable for road trips. With a variety of options, you can select the perfect car for your specific needs.
Hourly and Daily Rates: Zipcar's pricing structure caters to different rental durations, making it ideal for both short and extended trips. This flexibility allows you to rent a car for as little as an hour or for an entire day, depending on your requirements.
3. Maven: A GM-Powered Car-Sharing Experience
Maven, backed by General Motors, provides a premium car-sharing experience with a focus on quality vehicles and top-notch customer service. From compact cars to luxury sedans, Maven offers a diverse fleet of GM-made vehicles for your convenience.
Advantages of Maven:
High-Quality Vehicles: Maven's fleet primarily consists of GM vehicles, ensuring a comfortable and reliable ride. Whether you're looking for a sleek sedan or a spacious SUV, Maven's lineup has something for everyone.
Multiple Rental Options: Choose from daily or hourly rentals, ideal for both short trips and extended vacations. With flexible rental durations, you can tailor your reservation to fit your itinerary.
In-Car Technology: Maven equips its vehicles with advanced infotainment systems, making your driving experience even more enjoyable. Stay connected on the go and access navigation, music, and other features effortlessly.
24/7 Customer Support: Maven takes customer service seriously, providing round-the-clock support for any issues or queries you might have during your rental. This level of assistance ensures a smooth and worry-free car-sharing experience.
Maven+ Membership: For frequent users, Maven offers a membership program known as Maven+. Members receive exclusive benefits, such as discounted rates and access to premium vehicles, elevating their car-sharing experience.
4. Car2Go (Now Part of SHARE NOW): On-Demand Car Sharing
Car2Go, now part of SHARE NOW, focuses on one-way car-sharing, allowing you to pick up a vehicle from one location and drop it off at another. It's perfect for quick city trips and navigating urban environments with ease.
Advantages of Car2Go (SHARE NOW):
Flexible One-Way Rentals: Car2Go (SHARE NOW) lets you start and end your journey at different points, providing optimal convenience. This flexibility means you don't need to worry about returning the car to the exact location where you picked it up.
Electric and Hybrid Options: Enjoy eco-friendly driving with Car2Go's selection of electric and hybrid vehicles. By choosing these environmentally friendly options, you can contribute to reducing your carbon footprint.
Transparent Pricing: The platform offers straightforward pricing, so you know exactly what you'll be paying without any hidden fees. This transparency allows you to plan your budget effectively and avoid surprises.
User-Friendly App: Car2Go's app simplifies the rental process, from reserving a car to unlocking it for your journey. The intuitive interface ensures a seamless experience for both new and returning users.
Global Coverage: Car2Go (SHARE NOW) operates in multiple cities across the world, making it an excellent choice for travelers who need a reliable transportation solution in various destinations.
5. HyreCar: Car-Sharing for Rideshare Drivers
HyreCar caters specifically to rideshare drivers, making it an excellent Turo alternative for those looking to rent a car for Uber, Lyft, or other ridesharing services. It connects car owners willing to rent their vehicles with drivers in need of a temporary ride.
Advantages of HyreCar:
Rideshare-Focused: HyreCar is tailored for rideshare drivers, ensuring seamless integration with popular rideshare platforms. By aligning its services with rideshare companies, HyreCar provides drivers with a straightforward solution for accessing a car for their business.
Flexible Rental Periods: Choose short-term rentals that align with your driving schedule, whether it's a few days or several weeks. HyreCar understands the varying needs of rideshare drivers and offers rental options that accommodate their schedules.
Vehicle Selection: From economy cars to SUVs, HyreCar offers a diverse selection of vehicles to suit your rideshare needs. Drivers can choose a vehicle that fits their preferences and requirements, enhancing their driving experience.
Insurance Coverage: HyreCar provides insurance coverage for both drivers and vehicle owners, ensuring all parties are protected during the rental period. This coverage gives drivers peace of mind while they focus on providing excellent service to their passengers.
Supportive Community: HyreCar fosters a community of rideshare drivers and car owners, creating a supportive environment for all users. Drivers can connect with other professionals, exchange tips, and share experiences within the platform.
Conclusion
In conclusion, while Turo is undoubtedly a fantastic car-sharing platform, exploring alternative options can provide unique benefits and opportunities. Whether you prefer a peer-to-peer experience like Getaround, the simplicity of Zipcar, or the premium service of Maven, each platform has something special to offer. Likewise, Car2Go (now SHARE NOW) provides unmatched flexibility, and HyreCar is perfect for rideshare drivers. Evaluate your specific needs and preferences, and you'll discover the ideal Turo alternative that will enhance your car-sharing experience and take your travels to new heights. Embrace the variety of car-sharing options available, and embark on your journey with confidence and convenience.