In the ever-evolving realm of networking and wireless solutions, Ubiquiti has long been a prominent player, recognized for its range of products that cater to various needs. However, as technology advances and the demands of users change, exploring Ubiquiti alternatives becomes an imperative consideration. In this comprehensive guide, we'll delve into the world of Ubiquiti alternatives, weighing their features, limitations, and what sets them apart. So, why the need for alternatives, you ask? Let's embark on this journey to discover the perfect Ubiquiti alternative.
Understanding Ubiquiti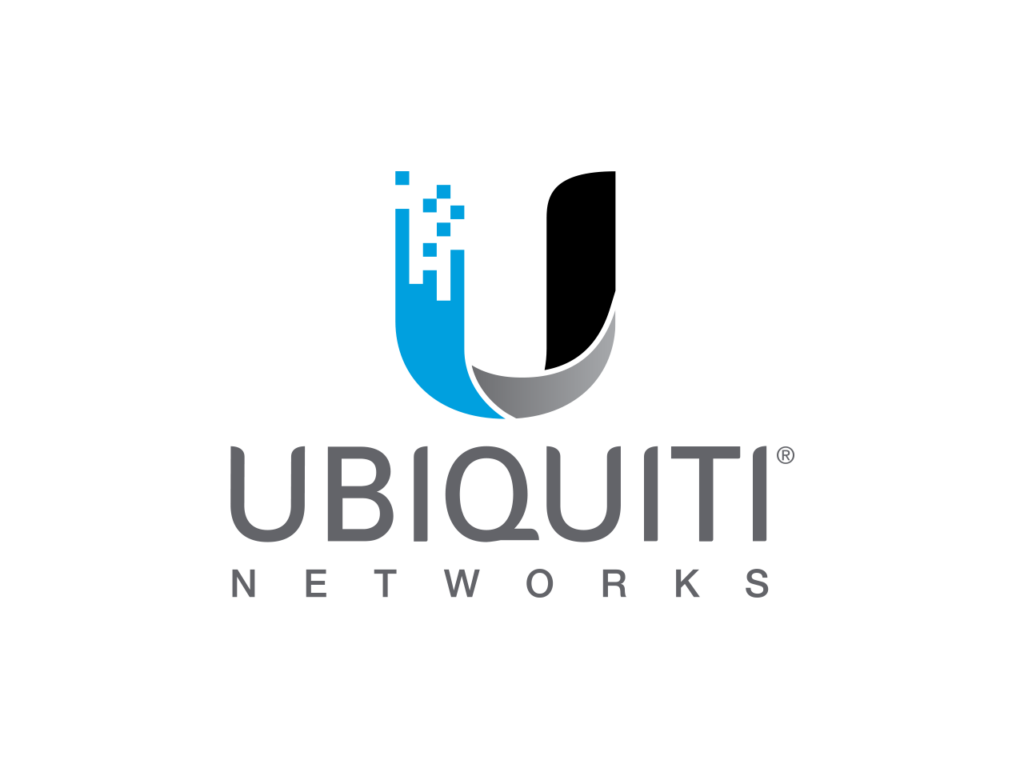 Before we explore Ubiquiti alternatives, it's crucial to grasp what Ubiquiti brings to the table.
Features of Ubiquiti:
Ubiquiti's product lineup encompasses a wide array of networking and wireless communication solutions. From powerful access points and robust routers to reliable switches and advanced security cameras, Ubiquiti has earned its reputation for delivering quality and performance. Their access points, such as the UniFi series, are known for their seamless integration and ability to provide high-speed Wi-Fi coverage over large areas. The EdgeMax series of routers and switches cater to those seeking advanced networking features.
Limitations of Ubiquiti:
While Ubiquiti has made a significant impact in the networking sphere, it's not without its limitations. One common concern is its pricing, which might not align with everyone's budget. The premium quality of Ubiquiti's products often comes with a corresponding price tag, making it a less budget-friendly option for some users. Additionally, some users have encountered challenges in terms of support, as Ubiquiti primarily relies on community forums and self-help resources. For those who require prompt and dedicated customer support, this can be a drawback. Scalability can also be an issue for larger enterprises, as certain Ubiquiti products may not scale seamlessly to meet their growing needs.
What Sets Ubiquiti Apart:
Ubiquiti stands out for its user-friendly interfaces and a strong focus on ease of management. Their cloud-based solutions managed through the Ubiquiti Network Controller, have simplified network administration, making them a preferred choice for many. The ability to manage multiple devices from a single, intuitive interface is a key selling point. Additionally, Ubiquiti products often receive firmware updates that bring new features and security enhancements, keeping your network up-to-date and secure.
Commonly Used Ubiquiti Alternatives for Networking and Wireless Solutions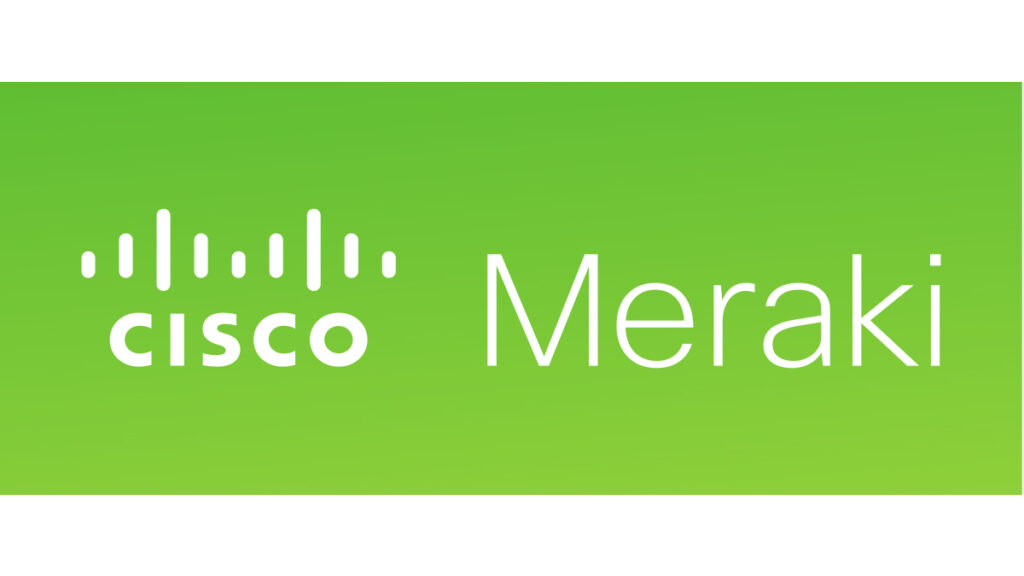 Now that we've covered the basics of Ubiquiti, let's dive into the world of Ubiquiti alternatives. Here are 14 Ubiquiti alternatives worth considering:
1. Cisco Meraki
Cisco Meraki boasts cloud-managed networking solutions known for their scalability and ease of management. Their access points, switches, and security appliances cater to a wide range of needs. The Meraki Dashboard provides a centralized platform for network management, making it ideal for businesses with multiple locations. Automatic firmware updates and cloud-based monitoring are among its standout features.
Cisco Meraki's cloud-based approach simplifies network management, making it an excellent choice for businesses with a distributed workforce or multiple branch locations. The platform's ability to streamline configuration, monitoring, and troubleshooting enhances operational efficiency.
2. Aruba (Hewlett Packard Enterprise)
Aruba, a subsidiary of Hewlett Packard Enterprise, offers robust networking solutions, including access points and switches. Their products are known for their reliability and performance. Aruba's Instant On series is tailored for small businesses, providing seamless and secure Wi-Fi connectivity.
Aruba's commitment to reliability extends to its range of networking solutions. Their access points are designed to handle high-density environments, ensuring a consistent and reliable wireless experience for users.
3. MikroTik
MikroTik provides affordable routers, switches, and access points with advanced features, making them a popular choice among network administrators. Their flagship product, the RouterBOARD, is highly customizable and suitable for a wide range of applications, from home networks to large-scale deployments.
MikroTik's affordability and versatility make it an attractive option for businesses seeking cost-effective networking solutions. The RouterBOARD's flexibility allows for tailored configurations to meet specific network requirements.
4. Ruckus Networks (now part of CommScope)
Ruckus Networks specializes in high-performance wireless access points and controllers, ideal for challenging environments. Their ZoneFlex series is known for its adaptive antenna technology, ensuring consistent and high-speed Wi-Fi coverage, even in crowded areas.
Ruckus Networks' emphasis on adaptive antenna technology sets it apart, making it an excellent choice for environments where reliable Wi-Fi coverage is paramount. This technology adjusts to changing conditions, minimizing interference and optimizing performance.
5. TP-Link
TP-Link offers a range of routers, access points, and switches suitable for both home and small business networking. Their Omada series delivers reliable and affordable wireless solutions, complete with centralized management via the Omada Controller.
TP-Link's Omada series strikes a balance between affordability and performance. The Omada Controller simplifies network management, allowing businesses to easily configure, monitor, and secure their networks.
6. Netgear
Netgear provides user-friendly networking solutions, including routers, switches, and wireless access points. The Orbi series, in particular, offers mesh Wi-Fi systems that are easy to set up and provide seamless coverage throughout your home or office.
Netgear's focus on user-friendliness is evident in its Orbi series, making it an excellent choice for homeowners and small businesses. Mesh Wi-Fi systems eliminate dead spots and ensure consistent connectivity across your space.
7. EnGenius
EnGenius focuses on outdoor access points and long-range Wi-Fi devices, making them a solid choice for extended coverage. Their EnSky series is designed for outdoor and industrial applications, with weatherproof options.
EnGenius' specialization in outdoor access points makes it a go-to option for businesses with outdoor spaces or industrial settings. Weatherproof designs ensure durability and reliability in challenging conditions.
8. D-Link
D-Link offers a variety of networking products, including routers, switches, and access points, suitable for different environments. The Covr series introduces mesh Wi-Fi solutions, ensuring a strong and stable connection throughout your space.
D-Link's mesh Wi-Fi solution, the Covr series, is designed to eliminate Wi-Fi dead zones and maintain a seamless connection. This is particularly useful for larger homes or offices where traditional routers may struggle to provide complete coverage.
9. Cambium Networks
Cambium Networks specializes in wireless broadband solutions, offering point-to-point and point-to-multipoint wireless connectivity options. The ePMP series is tailored for service providers and network operators seeking reliable wireless connections.
Cambium Networks' focus on wireless broadband solutions makes it an attractive choice for service providers and network operators. The ePMP series offers scalability and performance, making it suitable for various deployment scenarios.
10. Grandstream Networks
Grandstream Networks offers IP voice and video products, including IP phones and video conferencing systems, in addition to networking equipment. Their GWN series provides reliable wireless access points for businesses.
Grandstream Networks' integration of voice, video, and networking solutions makes it a comprehensive choice for businesses seeking a unified communication and networking platform. The GWN series complements their IP products with reliable Wi-Fi connectivity.
11. Open Mesh (now part of Datto)
Open Mesh focuses on cloud-managed wireless access points and switches, emphasizing simplicity and ease of use. The CloudTrax platform allows for easy network management and monitoring.
Open Mesh's cloud-managed approach simplifies network management, making it an excellent option for businesses that prefer a straightforward and intuitive interface. The CloudTrax platform streamlines the process of configuring, monitoring, and optimizing your network.
12. Fortinet
Fortinet provides security-focused networking solutions, including firewalls, switches, and access points, for comprehensive network protection. The FortiGate series offers advanced security features to safeguard your network.
Fortinet's emphasis on security sets it apart as a robust choice for businesses prioritizing network protection. The FortiGate series integrates security features such as firewall, VPN, and intrusion prevention, enhancing the overall security posture.
13. WatchGuard
WatchGuard specializes in network security appliances and VPN solutions, prioritizing cybersecurity and threat prevention. The Firebox series delivers robust firewall and VPN capabilities.
WatchGuard's focus on network security makes it a reliable choice for businesses seeking advanced threat prevention capabilities. The Firebox series provides robust firewall protection and VPN services to secure data transmission.
14. Juniper Networks
Juniper Networks offers a range of networking solutions, including routers, switches, and security appliances, suitable for enterprise and data center environments. The Juniper MX Series routers are known for their high performance and reliability.
Juniper Networks' focus on enterprise-grade networking solutions makes it an ideal choice for businesses with demanding networking requirements. The Juniper MX Series routers offer high-performance routing capabilities, ensuring optimal data transfer and reliability.
Factors To Consider While Choosing The Perfect Ubiquiti Alternative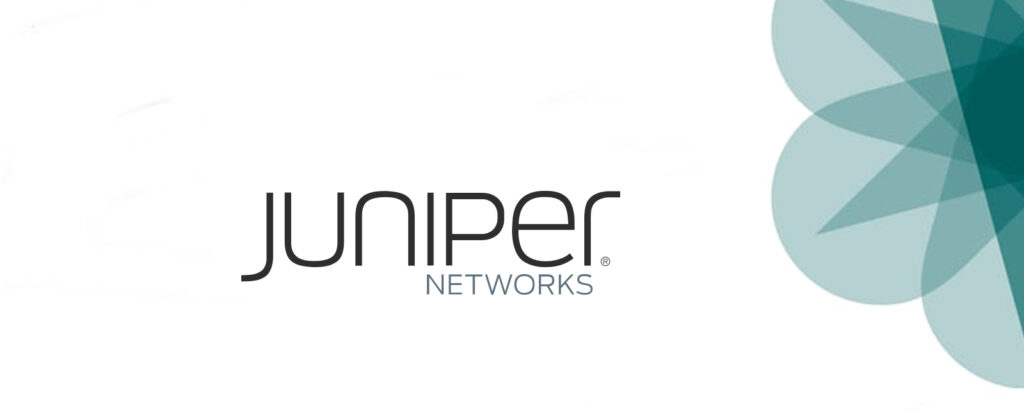 With a plethora of Ubiquiti alternatives at your disposal, it's essential to consider various factors to ensure you find the perfect fit for your needs. Here are key aspects to ponder:
1. Scalability:
Determine whether the Ubiquiti alternative can accommodate your growing network requirements. Consider the capacity of the solution to handle additional devices and traffic as your network expands. A scalable solution ensures that your network can grow with your business, preventing the need for frequent upgrades.
2. Budget:
Assess the cost-effectiveness of the solution, including initial expenses and ongoing maintenance. Be sure to factor in any licensing fees, subscription costs, and potential hidden expenses. While cost is a crucial factor, it's essential to strike a balance between affordability and the features you require.
3. Ease of Management:
Consider the user-friendliness of the interface and management tools of the Ubiquiti alternative. A solution with an intuitive dashboard and robust management features can significantly streamline network administration. Look for options that offer centralized management and automation to simplify tasks such as configuration, monitoring, and troubleshooting.
4. Performance:
Evaluate the product's performance, especially in demanding environments. Look for solutions that can deliver the required throughput and low latency, ensuring a smooth user experience. Performance is particularly critical for businesses that rely on high-bandwidth applications or have a large number of concurrent users.
5. Support:
Research the availability and quality of customer support services. A responsive and knowledgeable support team can be invaluable when troubleshooting issues or seeking assistance with configuration. Consider options that offer various support channels, including phone, email, chat, and a knowledge base.
Conclusion
In the ever-evolving world of networking and wireless solutions, Ubiquiti has set a high standard. However, as technology progresses, exploring Ubiquiti alternatives becomes essential. By carefully assessing your needs and considering the options presented in this guide, you can confidently find the perfect Ubiquiti alternative that aligns with your objectives and ensures your network remains robust and reliable.