In today's fast-paced digital world, online video consumption has become an integral part of our lives. From educational content to entertaining videos, there's an abundance of media available on various platforms like YouTube, Vimeo, Dailymotion, and more. To enjoy these videos offline or save them for later, video downloaders have become indispensable tools. SaveFrom has been a popular choice for many users, but with the ever-evolving landscape of online media, it's essential to explore some top-notch SaveFrom alternatives that can elevate your video-downloading experience to new heights.
Features of SaveFrom: What Made It Popular?
SaveFrom gained immense popularity due to a range of features that made it a favorite choice among users looking for a reliable video downloader. Let's explore some of the key features that contributed to its success:
1. Wide Platform Support
One of the primary reasons for SaveFrom's popularity was its ability to support a wide range of video-sharing platforms. Whether it was YouTube, Vimeo, Dailymotion, Facebook, or many others, SaveFrom allowed users to download videos from various sources, making it a convenient all-in-one solution.
2. Video Format Options
SaveFrom catered to users with diverse devices by offering a selection of video format options. Whether you needed a video in MP4, AVI, MKV, or other formats, SaveFrom had you covered, ensuring compatibility with different devices and media players.
3. User-Friendly Interface
SaveFrom provides an intuitive and easy-to-use interface, making it accessible to both tech-savvy users and those less familiar with technology. The simple download process allowed users to save their favorite videos with minimal effort.
4. Browser Extension
SaveFrom offers a handy browser extension for Firefox, Chrome, and other popular browsers. This extension streamlined the video downloading process, allowing users to download videos directly from the web page they were viewing without having to navigate to the SaveFrom website separately.
5. Video Quality Choices
The downloader gave users the freedom to choose their desired video quality, ranging from standard definition to high definition and sometimes even 4K resolution. This feature allowed users to strike a balance between video quality and file size based on their internet connection and storage capacity.
6. Download Speed
SaveFrom boasted fast download speeds, ensuring that users could obtain their favorite videos quickly and efficiently. This efficient download process enhanced user satisfaction and made SaveFrom a preferred choice among video enthusiasts.
Why is There a Need for SaveFrom Alternatives?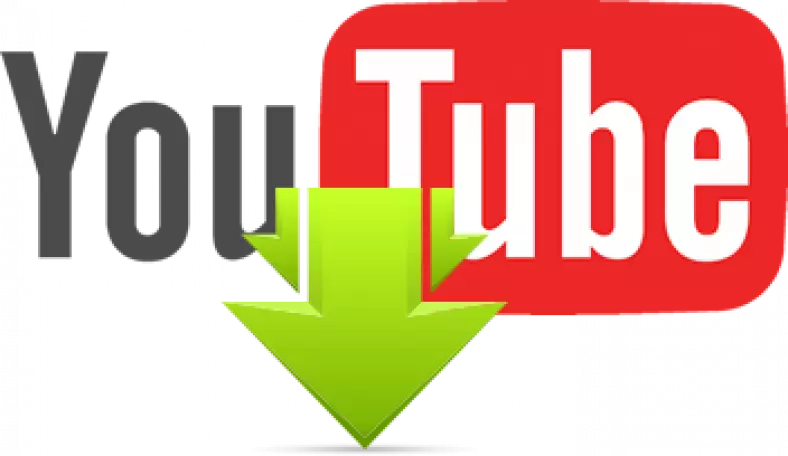 While SaveFrom enjoyed popularity and served its purpose well, there are several compelling reasons why users may seek SaveFrom alternatives:
1. Additional Features
Some users may have specific requirements beyond basic video downloading. SaveFrom alternatives might offer features like batch downloading, video conversion, or even video editing capabilities, catering to users seeking enhanced functionality.
2. Platform Compatibility
SaveFrom might not always support every video-sharing platform or website. Users may turn to SaveFrom alternatives that provide broader compatibility, ensuring they can download content from their preferred sources.
3. User Interface Preferences
Different users have varying preferences when it comes to software interfaces. Some may find alternatives with more modern or customizable interfaces that align better with their preferences.
4. Security and Privacy Concerns
Some users may prioritize privacy and security when downloading videos. Exploring alternatives can offer options with enhanced security measures and a clear commitment to protecting user data.
5. Updates and Maintenance
As technology evolves, video downloaders need regular updates and maintenance to stay efficient and compatible with changing online platforms. If SaveFrom's updates were infrequent, users might seek alternatives with more active development and support.
6. Download Speed and Reliability
Users who experience slow download speeds or occasional glitches with SaveFrom may explore alternatives to find a downloader that consistently delivers reliable and swift downloads.
Top SaveFrom Alternative – Discover the Finest Video Downloading Solutions to Enhance Your Media Experience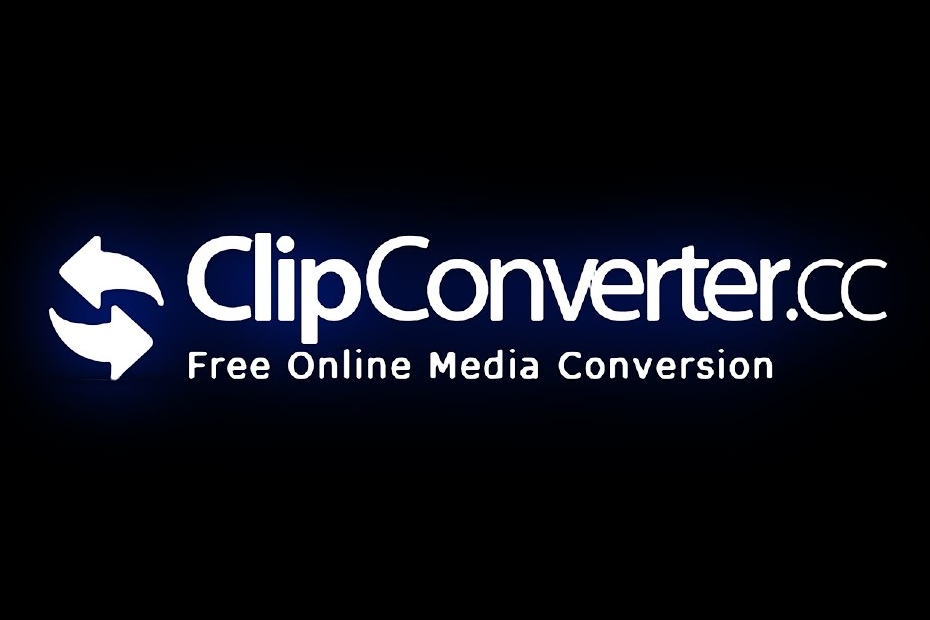 1. ClipConverter: Empowering Seamless Video Downloads
ClipConverter stands out as a formidable SaveFrom alternative, offering an intuitive and user-friendly interface for hassle-free video downloads. Whether you're a tech-savvy enthusiast or a casual user, ClipConverter ensures you can access your favorite videos anytime, anywhere, with just a few simple clicks. With support for various video platforms, including YouTube, Vimeo, Dailymotion, and even social media channels, this versatile tool caters to a broad spectrum of content.
One of the most impressive features of ClipConverter is its ability to convert videos to multiple formats, making it highly convenient to watch your downloaded content on different devices. From MP4 and AVI to MOV and FLV, the downloader gives you the flexibility to choose the format that best suits your specific requirements. Moreover, it provides an option to extract audio from video files, allowing you to build an extensive audio library effortlessly.
2. YTMP3.cc: Your Go-To YouTube to MP3 Converter
When it comes to extracting audio from YouTube videos, YTMP3.cc takes center stage as an essential SaveFrom alternative. This nifty online tool specializes in converting YouTube videos to MP3 audio files, making it ideal for those seeking a quick and straightforward way to obtain audio content. Whether you want to save your favorite music tracks, podcasts, motivational speeches, or any other audio material, YTMP3.cc empowers you to build a vast collection of audio files in no time.
With a sleek and minimalist design, YTMP3.cc offers a no-frills experience, ensuring that you can convert your desired YouTube videos to MP3 format with ease. Whether you're using a desktop computer, a tablet, or a smartphone, the website is fully responsive and optimized for various devices, ensuring seamless functionality across platforms.
3. 4K Video Downloader: Elevate Your Video Quality
If you're a video enthusiast who values top-notch quality, then 4K Video Downloader is the perfect fit for your needs. As an exceptional SaveFrom alternative, this software enables you to download videos, playlists, and even subtitles from various platforms, guaranteeing you won't miss out on any captivating content.
With its support for 4K, 8K, and even 360-degree videos, the 4K Video Downloader takes your video-watching experience to a whole new level of immersion. Whether it's stunning nature documentaries or action-packed sports footage, the downloader ensures you can relish the finest details of your favorite videos. Additionally, the application offers an intelligent Smart Mode that lets you configure default settings for future downloads, saving you time and effort in the long run.
4. Video DownloadHelper: Seamless Browser Extension
If you prefer a streamlined browser extension for video downloads, Video DownloadHelper emerges as an impressive choice for Firefox and Chrome users. By integrating seamlessly into your web browser, this extension enables one-click downloads from a wide range of websites, making your video downloading process swift and efficient.
Video DownloadHelper's versatility extends beyond video downloads. The extension also supports downloading images, audio files, and other media content, allowing you to capture valuable media assets for your personal enjoyment or creative projects. With its user-friendly interface and responsive support, Video DownloadHelper ensures you can save your favorite content without any technical headaches.
5. KeepVid: Embrace Easy and Fast Downloads
As a versatile SaveFrom alternative, KeepVid offers a wide array of supported websites for video downloads, providing you with an extensive selection of content to choose from. Whether you're a fan of music videos, how-to tutorials, or entertaining vlogs, KeepVid's wide platform compatibility ensures you can download videos from various sources without limitations.
KeepVid takes pride in its user-friendly interface, making it accessible to both experienced users and beginners. The intuitive design guides you through the download process, allowing you to save your preferred content with just a few clicks. Additionally, the downloader offers the flexibility to choose the desired quality for your downloads, catering to your bandwidth limitations or storage preferences.
6. OnlineVideoConverter: Online Convenience at Your Fingertips
OnlineVideoConverter presents a convenient online solution for video downloads, making it an excellent choice for those seeking quick and accessible services. The user-friendly website supports various video platforms and allows you to convert videos to different formats on the go. Whether you're on your computer or mobile device, OnlineVideoConverter ensures that you can effortlessly save your favorite videos for offline enjoyment.
Beyond its video conversion capabilities, OnlineVideoConverter offers additional features like trimming and editing, allowing you to refine your downloaded videos as needed. The convenience of a web-based service makes OnlineVideoConverter a reliable companion for on-the-fly downloads, especially when you don't want to install additional software on your device.
7. Freemake Video Downloader: Unleash Download Versatility
Freemake Video Downloader stands tall as an all-in-one solution for video enthusiasts who crave versatility. Compatible with multiple websites, including YouTube, Vimeo, Facebook, and many more, this software gives you the freedom to download videos from your preferred sources with ease.
Apart from video downloads, Freemake Video Downloader offers a range of other functionalities to enrich your media experience. You can use the downloader to save full playlists, channels, and even user-created content, allowing you to immerse yourself in continuous video enjoyment. The built-in video editing features enable you to trim, cut, and customize your downloaded videos, adding a touch of personalization to your media library.
Features to Consider in a Video Downloader

When searching for the perfect video downloader, there are several essential features to consider to enhance your downloading experience:
Format Compatibility: Ensure the downloader supports a wide range of video formats to avoid any compatibility issues when playing downloaded videos on different devices.
Video Quality Options: Look for a downloader that allows you to download videos in various resolutions, including HD and 4K. This flexibility enables you to choose the best quality that suits your preferences and device capabilities.
Batch Downloading: If you frequently download multiple videos at once, a batch downloading feature can save you time and effort, allowing you to queue up several downloads simultaneously.
Conversion Abilities: Some downloaders offer built-in video conversion tools, allowing you to convert videos to different formats or extract audio from video files without the need for separate software.
Download Speed: A speedy downloader ensures you can save your favorite videos quickly, even for large files or high-resolution content.
Browser Integration: Consider downloaders that offer browser extensions for streamlined video downloading directly from your web browser. This feature simplifies the process and eliminates the need to navigate to a separate website.
Playlist Support: If you frequently save entire playlists or video series, look for a downloader that supports playlist downloads, saving you time and effort.
Tips for Optimal Video Downloading
To make the most out of your video downloading experience and ensure a smooth process, follow these handy tips:
Check for Software Updates: Regularly check for updates to your chosen downloader to access the latest features and improvements, as well as ensure compatibility with the latest video-sharing platforms.
Explore Browser Extensions: If you frequently download videos from a specific website, consider installing the appropriate browser extension for quick and convenient downloads directly from your browser.
Utilize Playlist Downloads: If you're downloading multiple videos from a series or playlist, take advantage of playlist download features to save time and effort.
Review User Reviews and Ratings: Before settling on a downloader, read user reviews and ratings to gauge its performance and reliability. This can help you make an informed choice based on real-user experiences.
Respect Copyright Laws: Only download videos for personal use or when you have the right to download and use the content legally. Always adhere to copyright laws and avoid unauthorized downloads.
Check for Customization Options: Some downloaders offer customization options for video quality, file names, and output folders. Explore these options to tailor your downloading experience to your preferences.
Conclusion
As online video consumption continues to thrive, video downloaders play a crucial role in enhancing our media experiences. SaveFrom and its alternatives offer diverse features and capabilities, ensuring that users can download their favorite videos with ease. While SaveFrom's popularity was attributed to its broad platform support, user-friendly interface, and download speed, alternatives provide unique features that cater to different needs and preferences. When seeking the perfect video downloader, consider the essential features, explore user reviews, and prioritize security and privacy for an optimal video downloading experience that suits your requirements.