Are you tired of the constraints of traditional payment methods? Looking for a more flexible and convenient way to manage your finances while making purchases? Well, you're in luck! Welcome to our world, where we introduce you to the ultimate alternative to Clearpay, which will revolutionize the way you shop and pay.
Breaking Free from Conventional Boundaries
Let's face it – Clearpay has been a popular choice for many, offering shoppers a "buy now, pay later" option. However, as with any service, it comes with its limitations and may not be everyone's cup of tea. But fear not, for we're here to present you with a game-changing alternative that will leave you wondering how you ever managed without it!
Why An Alternative to ClearPay is Needed

In a world where convenience and flexibility are paramount, it's no surprise that payment solutions like ClearPay have gained popularity. However, as with any service, there are limitations that might not align with everyone's needs. This is where an alternative to ClearPay steps in to address those shortcomings and provide a more comprehensive, customer-centric approach to managing your finances while shopping.
Understanding the Need for Flexibility
When it comes to managing your budget and making purchases, one size does not fit all. Some individuals may prefer shorter payment plans, while others need more extended periods to pay off their purchases. The need for flexibility arises from the diverse financial situations people find themselves in. An alternative to ClearPay recognizes this necessity and offers customized payment plans tailored to meet individual requirements.
Top Alternative To ClearPay: Embrace Flexible Payment Solutions
ClearPay has undoubtedly revolutionized the way we shop and pay, offering a "buy now, pay later" option that has become popular among consumers. However, it's essential to explore other options to find the best fit for your needs. In this article, we present you with the top alternative to ClearPay that provides a seamless and flexible payment experience. Let's delve into each alternative and discover its unique features, benefits, and limitations.
1. Klarna: The Versatile Payment Solution
Klarna has emerged as one of the leading alternatives to ClearPay, offering a range of flexible payment options. With Klarna, shoppers can split their payments into interest-free installments or even defer payments for a set period. This versatility allows users to manage their budgets more effectively while enjoying a seamless checkout process with various online retailers. Klarna's user-friendly interface and wide acceptance make it a top choice for those seeking an alternative to ClearPay.
2. Afterpay: Divide and Conquer
Afterpay is another popular "buy now, pay later" option, allowing users to split their purchases into four equal installments, due every two weeks. The absence of interest on these installments makes Afterpay an attractive alternative to ClearPay. The straightforward payment plan and its wide availability with numerous merchants make it an excellent choice for shoppers seeking budget-friendly payment solutions.
3. ZipPay/ZipMoney: Two-in-One Solution
ZipPay and ZipMoney, both offered by Zip Co Limited, present users with a two-in-one alternative. ZipPay allows for interest-free payments on smaller purchases, while ZipMoney offers a line of credit with interest-free periods for larger purchases. The flexibility to choose between these options based on the purchase's size and the convenience of having them under one umbrella makes ZipPay and ZipMoney a noteworthy alternatives to ClearPay.
4. Sezzle: Flexibility and Financial Empowerment
Sezzle's mission is to empower users by offering flexible payment solutions. With Sezzle, shoppers can divide their purchases into four interest-free installments, paid over six weeks. The platform considers the customer's repayment capacity without conducting traditional credit checks, making it accessible to a broader range of consumers. Sezzle's commitment to financial inclusivity sets it apart as a progressive alternative to ClearPay.
5. PayPal Pay in 4: Seamlessly Integrated Option
For those already using PayPal, PayPal Pay in 4 provides a seamless alternative to ClearPay. Customers can split their payments into four equal installments over six weeks without incurring any interest. The familiarity of PayPal's interface and its widespread acceptance make PayPal Pay in 4 a convenient choice for existing PayPal users looking for flexible payment options.
6. Affirm: Transparent and Trustworthy
Affirm prides itself on providing transparent and trustworthy payment solutions. With Affirm, customers can select convenient installment plans with clear interest rates. The platform allows users to prequalify for loans without affecting their credit scores, giving them the confidence to make informed financial decisions. Affirm's commitment to transparency makes it a reliable alternative to ClearPay.
7. Quadpay: Spreading Payments Made Easy
Quadpay offers a straightforward alternative to ClearPay, allowing users to split payments into four installments over six weeks, all interest-free. The platform seamlessly integrates with various online and in-store retailers, providing a convenient and flexible payment experience. Quadpay's accessibility and user-friendly approach make it a viable choice for shoppers seeking a more manageable way to pay.
8. Laybuy: Six Weeks to Pay
Laybuy offers a six-week interest-free payment plan, enabling customers to spread their payments without incurring extra costs. Users can adjust their repayment schedules to suit their budgets, granting them greater control over their finances. Laybuy's emphasis on empowering customers with payment flexibility sets it apart as a top alternative to ClearPay.
9. Splitit: Using Your Existing Credit Cards Wisely
Splitit takes a unique approach by allowing customers to pay for purchases with their existing credit cards while splitting the payments into smaller monthly installments. Unlike traditional credit options, Splitit does not charge interest or require credit checks, making it an appealing alternative to ClearPay for credit card holders looking for more manageable payment options.
10. Humm: Interest-Free Shopping Pleasure
Humm, formerly known as Certegy Ezi-Pay, offers interest-free payment plans for a wide range of purchases. Users can enjoy flexible payment schedules and the freedom to make purchases without accumulating interest. Humm's commitment to delivering an interest-free shopping experience makes it an attractive alternative to ClearPay.
Features and Benefits of Alternative To ClearPay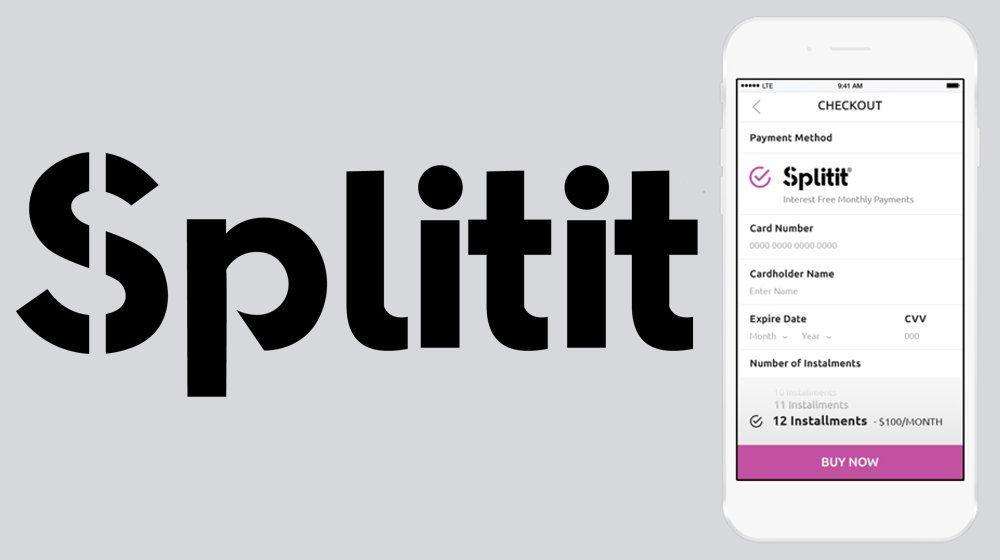 Flexible Payment Plans: All the alternatives to ClearPay offer flexible payment plans tailored to suit individual financial circumstances, allowing users to make purchases without immediate full payment.
Seamless Checkout: Integrating with various online and in-store retailers, these alternatives ensure a smooth and convenient checkout process for users.
Interest-Free Options: Many of these alternatives offer interest-free installment plans, saving users from incurring additional costs on their purchases.
No Traditional Credit Checks: Some alternatives, such as Sezzle and Splitit, do not require traditional credit checks, making their services more accessible to a broader range of consumers.
Financial Empowerment: By offering transparent payment solutions, educational resources, and financial insights, these alternatives empower users to make informed financial decisions.
Limitations to Consider
Late Fees: While many of these alternatives have interest-free options, late or missed payments may result in late fees or additional charges.
Spending Discipline: "Buy now, pay later" options can encourage spending beyond one's means if not used responsibly, leading to potential financial challenges.
Availability: The availability of these alternative payment services may vary based on geographical location and merchant partnerships.
Conclusion
While ClearPay has undoubtedly changed the way we approach payments, exploring alternative "buy now, pay later" services can open new doors to flexible and manageable financial solutions. Each alternative presents its unique features and benefits, catering to different needs and preferences. As you consider your options, weigh the features, limitations, and availability to find the alternative that best aligns with your financial goals and lifestyle. Whether you choose Klarna, Afterpay, Sezzle, or any of the other options mentioned, embracing a top alternative to ClearPay can revolutionize your payment experience and empower you to make purchases with confidence.