If you can't explain what you are doing in terms of process, then you're just wasting your time, and that's why you need proper business process management software to achieve your goals.
One of the most crucial operations for any business is business process management. BPM discipline has reached maturity and has a variety of concepts and formal approaches, methods, and strategies. It has advanced to the point where it can now be used for projects of all sizes and assist business process improvement and transformation. BPM helps you streamline your workflows so that everything operates as efficiently as possible.
Business process management tools allow you to track, plan, and prioritize work efficiently.
This article thoroughly explains how business process management could assist your organization in closing more deals and our suggestions for the top BPM tools for 2022. We'll review the main characteristics, benefits, and drawbacks to help you choose the best one!
What is Business Process Management Software?
Business process management (BPM) is carrying out processes while utilizing efficient management. The main priorities are achieving company objectives, reducing errors, and dealing with inefficiencies. A BPM tool deployment has several benefits for your company, i.e.,
By ensuring every customer has the same experience, whether submitting a support request or contacting your company, BPM solutions may improve customer service.
Locating and removing redundant tasks from the process can also lower expenses and so on.
BPM tools are used to create a systematic strategy for business process optimization. They are employed to model, practice, and automate business operations.
One of the most challenging tasks a manager might have is business process management (BPM). You might be interested in learning how to create, design, carry out, assess, and improve business processes that outperform current ones.
Many BPM tools are on the market, such as enterprise software packages and cloud-based workflow options. As a result, choosing the right Business Process Management Tools (BPM Software) for your company is more complex.
Let's look at the fundamental characteristics of business process management software!
Tricks For Using the Right BPM Software
We have chosen to concentrate on only five of the many suggestions and tactics for selecting a business process management solution that is appropriate for your company:
Find an affordable solution that you can easily integrate into your company's IT infrastructure without incurring additional costs.
Use a tool that offers thorough documentation and support to maximize user liberty.
Choose flexible and straightforward software that requires little training and provides excellent customer service.
Select a tool consistent with the company's corporate culture; it should emphasize processes more than vertical hierarchies and departments.
Check the tool's integration ability to ensure it works with other programs and platforms, such as CRM, ERP, etc.
9 Best Business Process Management Software in 2022
Hopefully, you now know you can successfully manage and streamline business processes using BPM software. Utilizing IT resources more quickly and effectively will automate various business operations.
The most popular BPM tools in use today are discussed in this article with their introduction, features, and cons.
1. Kissflow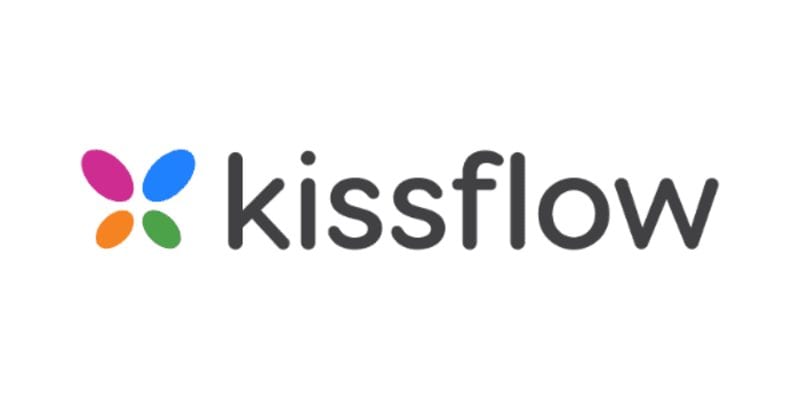 Kissflow BPM system offers visual process design, social collaboration, task management, and document sharing. Moreover, it also facilitates ad hoc work responsibility allocation and organizational mobility.
Notable Feature
Offers robust and comprehensive APIs that enable cross-system orchestration
Integrates workflows with external tools
Offers tools for implementing procedures, monitoring progress, and producing sophisticated reports
Kissflow offers 50 pre-made applications to construct applications.
Offers custom report options
Constructs process workflows without coding
Allocate users to any business process step
An interface for creating graphic forms
Capabilities for project management, case management, collaboration, and many others
Summary
Kissflow is a cloud-based iBPMS tool platform that can reinvent and improve the business's operations by simplifying and streamlining its processes. The no-code platform offers model dashboard examples and other design tools to let users construct their templates and forms. The new workflows in the revamped business processes are generated with these templates and forms, which are utilized to redefine business operations and supporting applications.
This BPM software is a brilliant combination of low-code project management and process tools that can be used without much coding knowledge.
Its premium subscriptions provide workflow management and process management features. Kissflow workflow supports HR process management, including onboarding. Additionally, you can manage purchase orders using this tool and handle payment processing.
Watch Out For
It has costly pricing strategies. Multiple users can only be assigned tasks after first creating groups. Moreover, it could be challenging to onboard a new business user.
2. Appian
Appian is an app development framework that enables programmers to create process-focused applications. Appian has capabilities of Business Process Management, Low-code development, Mobility, Robotic Process Automation, Intelligent automation, AI, and Case Management.
Even though it's not a conventional process management tool, it can help you optimize your current business activity processes.
Notable Feature
Repository for processing previously created workflows
Using drag and drop, you can create processes rapidly.
You'll be able to create app processes and specify crucial policies.
Functionality for task management, tool management, skills-based routing, and real-time task visibility to manage applications
RDBMS, cloud services, or legacy systems can all have their data integrated
Proactive detection of inefficiencies and bottlenecks
Offers immediate deployment and quicker integration functionalities for process execution.
Summary
Finding a solution that combines low-code and configurable automation is rare. Appian is among the few BPM tools that balance both requirements; as a result. Customized solutions are available from Appian for a variety of sectors. The drag-and-drop capabilities of the Appian BPM tool make it simple to use. It is a cloud-hosted solution with positive feedback for its integration and ease of development.
Appian's extensive feature set, including case management, 3-step rapid app creation, business process management, and third-party connection with business software, Appian aids enterprises in their digital transformation.
Appian is a low-code automation platform that allows businesses to create apps quickly. Appian states that it complies with several standards, including PCI-DSS, FDA, FISMA, AICPA, and HIPAA.
Watch Out For
To use Appian, you must have a basic understanding of coding. You cannot designate a specific team member to receive comments. For small and medium-sized businesses, expensive pricing. Massive data reporting impacts performance—limited customizability in terms of options. Compared to installations on-premise, the cloud-based solution receives more feature upgrades.
3. Nintex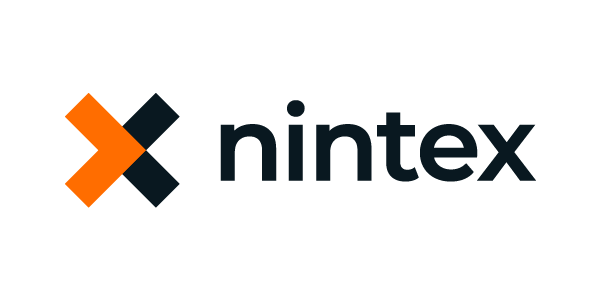 The processes are managed, automated, and optimized using the Nintex platform. You may draw out and maintain your processes with Nintex Promapp. A mobile app builder, process mapping, and document generating are just a few of its many features. Nintex offers both on-premises and cloud deployment options.
Notable Feature
Able to plan and map business processes or operations visually.
Nintex Hawkeye can provide information about the procedure's efficacy.
Utilize robotic process automation to automate repetitious work.
Provides workflows for the approval of processes and documents.
Advanced workflow and robot process automation will allow you to automate procedures.
It also contains e-signature and digital form tools for automating operations.
To optimize processes, utilize artificial intelligence (AI), machine learning, and natural language processing.
Summary
Although historically an on-premises tool, Nintex has recently added several cloud-based solutions. They primarily provide support through their online discussion boards. Pricing is provided as a quotation, typically a precursor to a significant price increase.
Business users may plan, map, and manage processes in their organization with the help of the Nintex Process Management system. Nintex allows it to do away with paper-based procedures by providing electronic signatures, document production, and robotic process automation.
For iOS and Android mobile devices, Nintex offers a mobile app. SharePoint and process automation has received favorable ratings.
Watch Out For
Account administration and assistance needs improvement. Effective scaling of SharePoint is challenging due to its many dependencies. Moreover, UI requires development as well.
4. Process Street
Process Street is a platform for managing processes that include many features like work assignments and automation, progress tracking, and employee training. You can use Forms to collect the structured data from your checklists.
Notable Feature
Enables the execution of workflows that involve collaboration
Allows for the centralization of all phases, processes, and procedures
Quicker generation of process documents using drag and drop and intuitive keyboard shortcuts.
Scheduled checklists and modules for process automation
Excellent task assignment features(tasks can have videos, links, text, etc.)
You will receive notifications when tasks are finished
Summary
You can create procedural documents using Process Street BPM's simple keyboard shortcuts, drag-and-drop functionality, and user-friendly interface. Workflows can be swiftly created, procedures can be carried out, and they can be shared with management and stakeholders.
Process Street can speed up the approval process, integrate more than 1,000 third-party business apps, and improve workflows with conditional logic. It has automated checklists that help you avoid costly mistakes and save money.
It is possible to build intricate workflows with logic and dependencies using Process Street. The task-tracking features have received favorable reviews.
It supports Windows, Mac, Linux, iOS, Android, and Windows Phone platforms and offers cloud-based deployment.
Watch Out For
Process Street doesn't provide any desktop applications, and there is no offline version. There needs to be more priority assistance in the base pricing plan. More project tracking is required, as well as improved communication for dispatching and service-oriented
5. Bizagi
Bizagi is capable of many things, including case management, digital process automation, and process modeling. It can be set up locally or on the cloud. It works with the iOS, Android, Windows Phone, Mac, and Linux operating systems.
Notable Feature
It will offer a history of revisions.
On-process model collaboration is possible.
Provides a modular approach to business process management.
Features for publishing process models.
It offers cloud-based model storage, offline functionality, real-time notifications, and a dedicated cloud for organizations.
Summary
Bizagi offers three products: Bizagi Modeler, Bizagi Studio, and Bizagi Engine, which provide sophisticated process redesign and automated application solutions. Although Bizagi just added a cloud alternative, these products have typically been an on-premise choice. The modeler is based on the customized BPMN by Bizagi, which necessitates some training and prior knowledge.
Additionally, Bizagi now provides a cloud alternative for more flexibility. Using a software interface that matches Business Process Modeling Notation (BPMN) symbols to a programming language to produce low-code applications, the Bizagi Modeler enables project teams to describe and automate their business processes and procedures.
The on-premise version's cost is comparable to that of most legacy choices. You must pay a license cost, maintenance charges if you want upgrades and additional charges for assistance. The number of apps you wish to create and how frequently you use them will affect the cost of the cloud.
Watch Out For
It is unable to provide complex case control due to several limitations. Bizagi delivers one of the less intelligent systems in this review compared to top iBPMS suppliers. It only covers the bare minimum of Gartner Business Process IQ Framework dimensions. Customers may need to establish process governance standards or a solid business process competency center.
6. Process Maker

BPM and workflow software that is simple to use is called ProcessMaker. It offers the features needed for creating, automating, and implementing any business process. Other features include a library of workflow template files, round-the-clock performance monitoring, DB clustering, etc.
Notable Feature
It will offer a history of revisions.
On-process model collaboration.
Provides a modular approach to business process management.
Features for publishing process models.
It offers cloud-based model storage, offline functionality, real-time notifications, and a dedicated cloud (for organizations).
Summary
Business process management and workflow automation software of the highest caliber, ProcessMaker, is available both on-premises and in the cloud. It aids large corporations and enterprises automate crucial procedures, integrating third-party systems and apps, remove bottlenecks, and enhance digital agility.
ProcessMaker offers a 30-day free trial. There are three pricing tiers for ProcessMaker: Standard, Corporate, and Enterprise. The web-based editor for ProcessMaker is BPMN compliant, and a Dynaform Designer makes it simple to create HTML5 online forms.
The platform provides user management features and complex dashboards that can be customized to set role-based access rights.
Watch Out For
UI/UX might use some upgrading using the SPA technologies of today. Debugging in the process maker could be challenging. Customer service might use some work.
7. Quixy
Quixy is the perfect platform for creating applications based on business procedures. Learning, building, deploying, and using the platform takes no time. The platform strongly emphasizes visual development, allowing users to see and experience things before publishing.
Notable Features
It contains all corporate features, including Custom Themes, IP filtering, SSO, On-Premise deployment, White-Labelling, etc., and is enterprise-ready with ISO 27001 and SOC2 Type 2 Certification.
Easily connects to apps from outside sources with ready-to-use connectors, Webhooks, and API Integrations.
Drag and drop 40+ form fields, including a rich text editor, e-signature, Facial Recognition widget, QR-Code scanner, and more, to create the app interface precisely how you want it.
With just one click, deploy apps and instantly make changes without downtime. Ability to use on any device and browser, even offline.
Summary
Using a visual application builder, Quixy enables business users without coding experience to create enterprise-grade applications while providing enterprise-grade security, regulatory compliance, and scalable cloud infrastructure.
Any workflow, whether sequential, conditional, or parallel, can be easily automated without writing any code. For various use cases, numerous pre-built workflow apps are available from Quixy, including CRM, project management, HRMS, and many more.
It uses an intuitive visual builder to model any process and create simple complicated workflows that can be sequential, parallel, or conditional. Each workflow stage also sets up notifications, reminders, and escalations.
It offers real-time, actionable Reports and Dashboards with the ability to export data in various formats and schedule automated report delivery through multiple channels.
Watch Out For
The task management part is a little challenging to control. The platform takes some time, but it becomes simple once you start using it. Moreover, its web documentation needs to be improved.
8. Click-up
ClickUp can manage whatever task you throw at it, whether it be resource management, process automation, or progress tracking. It is among the most popular project management tool worldwide. Additionally, it was created specifically for business process management.
Notable Features
Create pertinent and unique task statuses for any project type.
You can quickly automate repetitive operations with 50+ pre-built workflow automation commands.
ClickUp offers connection with many tools, from Slack and Zoom to Toggl and Google Drive, whether it's a communication, video calling, or time tracking tool.
A team or even a team of people can be readily assigned to a cooperative project or assignment.
Use charts like Velocity, Burnup, Burndown, and Cumulative Flow Diagrams to visualize and assess your projects' progress and your team's performance with ClickUp's Agile Dashboards.
Summary
ClickUp is a user-friendly BPM software that offers a fully functional free version. It is a straightforward drag-and-drop functionality for process management. You can create a robotic procedure for simple task management.
It also accommodates projects of any style and several views and can delegate duties to any team members promptly. Using Mind Maps, you can create complicated process plans or process diagrams.
You can also use a Gantt Chart to monitor the project timetable and indicate work priority as low, standard, high, or urgent. You can make thorough to-do lists to divide your chores into more manageable parts.
To ensure that the activities are appropriately completed, create task dependencies and support native time tracking so you can see how long it takes to accomplish activities for your projects and process.
Documents for projects or businesses can be quickly created, shared, and stored with your local or online team. Moreover, powerful desktop, browser, and smartphone apps are also accessible.
Watch Out For
White labeling is not offered in Click-up, and dashboards cannot be exported.
9. Pipefy
The BPM software Pipefy is used to automate processes to ensure a smooth flow of information and centralize information inside your company. With Pipefy, process customization will be more straightforward. Kanban View allows for the tracking of all actions.
Notable Feature
You can make approvals more efficient.
There are countless pre-built templates on Pipefy. You might design your own as well.
It is possible to automate procedures that are not RPA-compatible.
It offers capabilities for unstructured data digitization.
You can see your work using the Kanban view.
Summary
This software is unique from others in that it can be customized. Because of this, every business concept is distinct from the rest of the competition. Only a specific situation can allow an enterprise to operate at its best. Pipefy enables managers of large enterprises to handle any job without the need for specialized knowledge or the support of an IT specialist.
The splendid user interface and excellent customer service. Along with reporting options and email triggers, automation features. Pipefy seems to have a lot of unique features, but I only required one of them—the ability to generate a checklist for repeated chores quickly.
It facilitates the organization of daily activities and processes; it is simple to use; it allows for total customization; it has wholly improved the concept of daily scheduling.
Watch Out For
Trouble connecting to other software. There are only instructional films or images for novices.
Working hard isn't enough; first, learn what needs to be done and then do it well!
Business process management (BPM) is a method for streamlining and enhancing organizational procedures. It can reduce process inconsistencies and human error while improving compliance and productivity.
Regardless of market saturation, make sure there is a process management solution that meets the demands of your company. The majority of the BPM software mentioned above provide great workflow automation, team collaboration, and process mapping features that will increase the productivity and efficiency of your business at a reasonable cost.