When it comes to file compression and decompression, the 7-Zip has long been a trusted name in the world of digital archiving. With its open-source nature and high compression ratio, it's no wonder that users have flocked to it over the years. However, as the digital landscape evolves, the demand for versatile and efficient compression tools continues to grow. In this comprehensive guide, we'll delve into the world of 7Zip alternatives and uncover some powerful contenders that can meet your file compression needs.
Understanding 7-Zip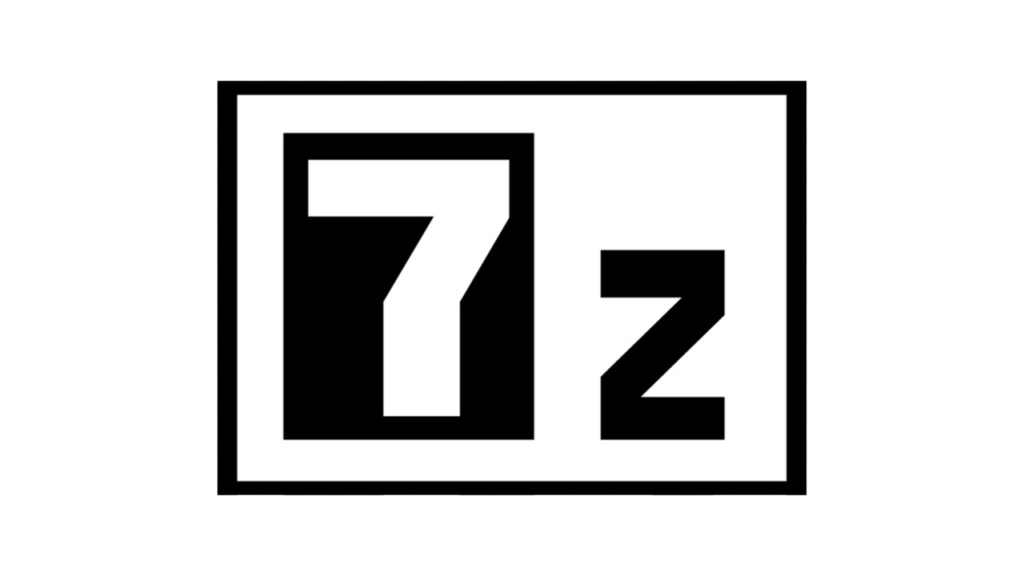 Before we dive into the 7Zip alternatives, let's take a closer look at what makes 7-Zip a popular choice.
Features of 7-Zip:
High Compression Ratio: 7-Zip boasts an impressive compression ratio, which means that it can shrink file sizes to save storage space efficiently.
Multiple Format Support: It supports a wide array of file formats, including 7z, ZIP, RAR, and more.
Password Protection: For added security, 7-Zip enables users to encrypt their compressed files with passwords.
Open-Source: Being open-source means that 7-Zip is free to use, and it's continually updated by a community of dedicated developers.
Limitations:
User Interface: Some users find 7-Zip's interface less user-friendly than commercial alternatives.
Limited Extraction Formats: While it can compress various formats, the extraction options are more limited.
No Cloud Integration: 7-Zip lacks direct integration with cloud storage services.
What Sets 7-Zip Apart:
Lightweight: It's a lightweight software that doesn't consume excessive system resources.
High Compression Speed: 7-Zip offers fast compression and decompression speeds.
Extracting Versatility: Despite some limitations, it can still handle the most common compression formats effectively.
Why Seek a 7Zip Alternative?
Now that we've established what 7-Zip brings to the table, let's explore in more detail why you might want to consider a 7Zip alternative:
1. Different User Experience:
While 7-Zip is robust, it's not always the most user-friendly option. Some users may find its interface complex and daunting. Alternatives often strive to offer a smoother, more intuitive experience, making the file compression process accessible to all.
2. Additional Features:
7-Zip is known for its primary function – compression and decompression. However, you might require more from your archiver. Many 7Zip alternatives offer extra features like cloud integration, built-in file preview, or extensive format support. Depending on your needs, these features could be a game-changer.
3. Specific Use Cases:
No one tool is ideal for every situation. Specific projects or workflows may benefit from a specialized 7Zip alternative. For instance, if you often work with multimedia files, an alternative that excels in handling those formats might be a better fit for your needs.
4. Platform Compatibility:
7-Zip is primarily designed for Windows. If you're on a different operating system, such as macOS or Linux, you may want an alternative that's tailored to your platform.
With that in mind, let's delve into a range of 7Zip alternatives that can cater to various preferences and requirements.
Commonly Used 7Zip Alternatives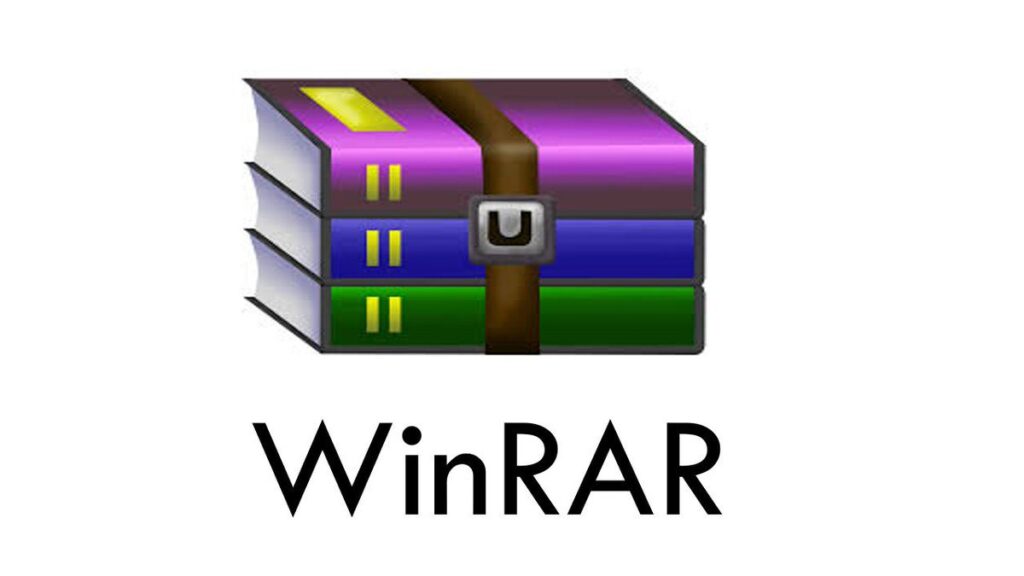 Now that you're considering the potential advantages of exploring 7Zip alternatives, let's dive deeper into a selection of these options, each with its unique strengths and features to cater to your compression needs.
1. WinRAR
WinRAR is a renowned 7Zip alternative that has stood the test of time. It's often the go-to choice for users seeking a seamless compression and decompression experience. With its intuitive interface and extensive format support, WinRAR offers a blend of user-friendliness and power.
Features:
User-Friendly Interface: WinRAR's user interface is designed for both beginners and advanced users, making it easy to navigate.
RAR Format: WinRAR can create and extract RAR archives, which are known for their efficiency in compressing files.
Multivolume Archives: This 7Zip alternative allows you to create multivolume archives, ideal for large files or backups.
Password Protection: Just like 7-Zip, WinRAR enables you to protect your archives with secure passwords.
2. PeaZip
If you're in search of a cross-platform solution with robust format support, PeaZip might be your answer. It's open-source and designed for users who require compatibility with various operating systems and a wide array of compression formats.
Features:
Cross-Platform: PeaZip works seamlessly on Windows and Linux, making it a versatile choice for users with multiple operating systems.
Extensive Format Support: It can handle an impressive variety of archive formats, including 7z, RAR, and more.
Secure Deletion: For privacy-conscious users, PeaZip includes features for secure file deletion, ensuring your data remains confidential.
User-Friendly: Despite its extensive capabilities, PeaZip's interface is designed with simplicity in mind, making it accessible to all users.
3. WinZip
WinZip is a commercial compression tool that has set the standard for simplicity and efficiency in the world of file compression. With its seamless integration with cloud storage services and innovative features, WinZip is a top choice for many users.
Features:
Cloud Integration: WinZip offers effortless integration with popular cloud storage services like Dropbox and Google Drive, enabling you to manage your files conveniently.
Simplified Sharing: Share compressed files directly via email or social media from within the WinZip interface.
PDF Conversion: It allows users to convert documents to PDF format and add custom watermarks for a professional touch.
File Splitting: WinZip offers the option to split large files into smaller, manageable parts for easy storage and sharing.
4. Bandizip
Bandizip is a lightweight and high-speed compression tool renowned for its efficiency in creating and extracting various archive formats. Its optimized algorithms ensure rapid compression and decompression.
Features:
Speedy Compression: Bandizip's optimized algorithm ensures swift compression and extraction processes, making it an efficient choice.
Multilingual Support: It's available in multiple languages, making it accessible to a global user base.
Split Archives: Users can split large archives into smaller parts for easier sharing and storage.
Integrity Check: Bandizip provides options to verify archive integrity to ensure your data remains intact.
5. BreeZip
BreeZip is an open-source archiver designed to be a user-friendly 7Zip alternative. It prides itself on its intuitive interface and support for various archive formats.
Features:
User-Friendly: BreeZip's user interface is designed to simplify the compression and extraction process, making it accessible to all.
Multiple Format Support: It handles various archive formats, ensuring you can work with different file types effortlessly.
Extract-Only Mode: BreeZip offers an extract-only mode for quick access to compressed files when you don't need to create new archives.
Portable Version: For added convenience, you can use BreeZip without installation, thanks to its portable version.
6. Hamster Zip Archiver
Hamster Zip Archiver is a free compression utility that combines simplicity with essential features, making it suitable for everyday users.
Features:
User-Friendly Interface: Hamster Zip Archiver's intuitive interface is easy to navigate, ensuring that users can quickly grasp its functionality.
File Splitting: It allows you to split large files into smaller parts for more accessible storage and sharing.
Password Protection: Users can protect their archives with passwords to keep their data secure.
Batch Compression: Hamster Zip Archiver offers batch compression, which simplifies file management tasks.
7. Ashampoo Zip Free
Ashampoo Zip Free is a free compression tool that combines essential features with a straightforward user interface, making it accessible to users with diverse needs.
Features:
Simple Interface: Ashampoo Zip Free's user-friendly design ensures that even beginners can use it with ease.
Cloud Integration: It supports cloud storage services like Dropbox, Google Drive, and OneDrive for seamless file management.
Encryption: It offers encryption options to keep your compressed files secure.
File Splitting: You can split large files into smaller parts for more straightforward storage and sharing.
8. TUGZip
TUGZip is a free archiving utility that offers users a range of basic features for compression and decompression tasks.
Features:
User-Friendly: TUGZip's interface is straightforward, making it accessible to beginners looking for a basic compression tool.
Archive Conversion: It can convert between different archive formats, facilitating compatibility with various compression standards.
Batch Extraction: TUGZip supports batch extraction, which can save you time when dealing with multiple files.
Command-Line Support: Advanced users can take advantage of command-line support for automation and scripting.
9. ExtractNow
ExtractNow is a lightweight archive extractor designed for quick and efficient extraction of compressed files.
Features:
User-Friendly: The minimalist interface ensures that extracting files is a straightforward process, ideal for users who want a no-frills extraction tool.
Batch Extraction: You can extract multiple files simultaneously, saving time and effort.
Customization: Users can configure the tool to organize extracted files into specific folders, streamlining file management.
Silent Mode: ExtractNow can run in the background without interrupting your workflow, making it unobtrusive for those who value simplicity and speed.
10. PeaExtractor
PeaExtractor is a lightweight and straightforward extraction tool designed for users who need a simple way to unpack compressed files.
Features:
Minimalistic Interface: PeaExtractor's interface is clean and straightforward, ensuring a hassle-free experience for users who want a basic extraction tool.
Drag and Drop: You can easily drag and drop files for quick extraction, making them accessible to all levels of users.
Portable Version: It offers a portable version for users who don't want to install the software, adding to its convenience.
Multilingual Support: PeaExtractor is available in various languages, catering to an international user base with diverse linguistic preferences.
With these 7Zip alternatives at your disposal, you can choose the one that best aligns with your requirements and enjoy efficient file compression and decompression. Whether you prioritize user-friendliness, additional features, or specific use cases, you're sure to find an alternative that suits your needs. Explore the vast world of compression software and discover the perfect fit for your digital archiving needs.
Factors To Consider While Choosing The Perfect 7Zip Alternative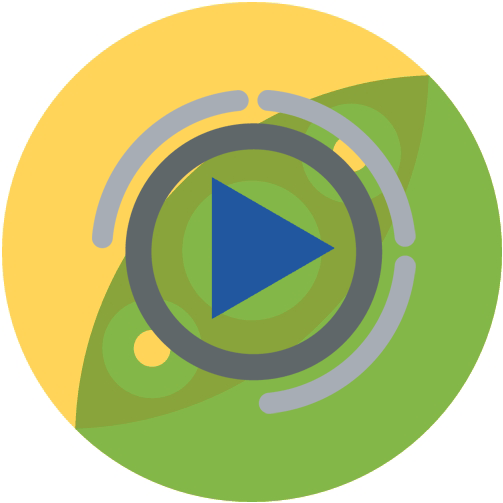 Choosing the perfect 7Zip alternative isn't a decision to be taken lightly. To make an informed choice, consider these key factors:
1. Platform Compatibility: Finding the Right Fit for Your OS
The first and foremost factor is platform compatibility. Ensure the alternative you choose supports your operating system. Whether you're running Windows, macOS, Linux, or something else entirely, the software should work seamlessly on your preferred platform. This ensures a smooth experience and hassle-free operation.
2. Format Support: Handling Your Archiving Needs
Different archiving tools support different formats. Evaluate the archive formats you commonly work with and ensure that the alternative can handle them. While 7-Zip supports various formats, some 7Zip alternatives may excel in specific ones. If your work involves specialized formats, this factor should be a top priority.
3. User Interface: The Importance of User-Friendliness
The user interface plays a vital role in your experience with any software. Some alternatives offer more intuitive and user-friendly interfaces, making the compression and extraction process more straightforward, even for beginners. A clear, well-designed interface can save you time and reduce frustration.
4. Additional Features: Beyond Basic Compression
Consider any extra features that a 7Zip alternative brings to the table. These features can significantly enhance your workflow. Whether it's cloud integration, encryption options, or batch processing, the right set of additional features can make your file management tasks more efficient and convenient.
5. Community and Support: Assistance When You Need It
No matter how user-friendly the software is, there may come a time when you need assistance. Evaluate the availability of a user community, online documentation, and customer support. A strong community and robust support system can be a lifesaver when you encounter issues or have questions about the software's features.
By keeping these factors in mind, you can confidently choose the perfect 7Zip alternative that aligns with your specific requirements and enhances your file compression and decompression experience.
Conclusion
In a world where efficient file compression is essential, there's no shortage of 7-Zip alternatives to explore. Each of these 7Zip alternatives has its unique strengths and can cater to various user preferences. Whether you prioritize user-friendliness, platform compatibility, or additional features, you're sure to find an alternative that suits your needs.
By carefully considering the factors that matter most to you and your specific use cases, you can confidently choose the perfect 7Zip alternative to enhance your file compression and decompression experience. The world of compression software is vast, and it's up to you to pick the tool that best aligns with your requirements. So, why wait? Dive into the world of compression 7Zip alternatives and discover the perfect fit for your digital archiving needs.